Let's get real, COVID-19 pandemic makes global change in various dimensions how business is doing. Lockdowns in global have led to near collapse in many business sectors, and creating significant shifts in both customer and consumer behavior. The past history regardless of how you do will be changed forever, due to the long next-normal the B2B decision maker preferences and behaviors have shifted to digital first in a massive way. If you want to know what changed, you need to keep reading this post until the end.
B2B is getting used to digital self-service and remote web live engagement becoming the new norm due to intensified lockdowns. The market now is getting used to the speed (self service) and convenience. 4/5 of the market, ie 80% of the market is accepting the web meeting, web live as substitution for the in-person, on premise, on field engagement. In another word, the traditional in-person value is shifted. Despite the change, it continues to provide 1/3 to identifying new suppliers, evaluating new suppliers. And its value drops to 1/5 for ordering and reordering.
What new insight you need to learn is the remote and digital-service is now contributing value for 2/3 for identifying new suppliers, evaluating new suppliers, and 4/5 for ordering and reordering.
The wide-spread shutdown in the global scale is the trend we continue to see in the next-normal. Due to the change in the B2B dynamics, we can expect even more physical outlets or retail will be closed down, if not entirely, then will be kept few (if any) for strategic reasons, and go digital as a way to go forward. As you can imagine what does it mean for retail, field or those extensive outlets or branches that need to change, so can be optimise the resources to carry out the new business strategy to adapt to the changing market reality.
In line with the change, B2B is getting used to buying big online, in comparison with before. In the past, most people thought e-commerce was mainly for smaller ticket items and fast moving parts are not anymore. 2/3 of B2B decision makers indicate they are open to making new, fully self-serve or remote purchases in exchange of USD 50K, and 1/3 would even spend more than USD 500K. This is aligned to consumer spending habits online massive boost during next-normal as well. It indicates individual buying habits and preference is carried over to B2B during decision making.
Video conference and online chat as a new means to digital interaction with sales reps are rising in importance as a means to reaching out to B2B, since they now provide more value compared to the past. Given the choice, B2B prefers video to phone.
Huge market uncertainty shifts buyer spending habits. Although several sectors have performed well, many have collapsed, and we can expect more to follow like a domino effect. As such, we expect buyers to cut backs as much as 40 to 50% or more. As you can readings from the news, travel and hospitality, oil, retail, and many other sectors are affected. In B2B, nearly 50 percent of companies have cut their short-term spending in response to the crisis and declining demand, and a similar portion expect to reduce their long-term budgets as well. We continue to see more large-scale economic downturn, shifts in market dynamics, from business closures to consolidations, and we expect to see who will seize the emerging opportunities in the next-normal.
We can expect to cut down unnecessary business expenses, delay major capital expenditures. Trade-off nice-to-have, but unnecessary features or functionality to value for money for more medium to large enterprises to look into products that are still able to get things done, is another likely market response. Relatively lowest cost product, or outsource seldom or rare to use purchase to ad hoc or project engagement to preserve the company resources is also another likely market response in the next normal for the next 2 years.
Few massive changes we can see from the trend right now: get lean (or downsizing) to manage the downturn, "project team" were used by many companies more often compared with before to accelerate decision making and execution. Companies are more likely to divest slowly – or no-growth assets, so they can preserve company resources and focus on few more promising market opportunities. Massive acceptance for remote work, but companies now need few people who can possess digital skills needed compared with the past.So, are you really to tap all the above insights?
As you can see, digital transformation (DT) companies got the edge in this scenario and context, if you are yet to start your journey, you are better double or triple your effort to do so. You need to mobilise company resources and align with the market survey to get the optimised result in the next-normal era.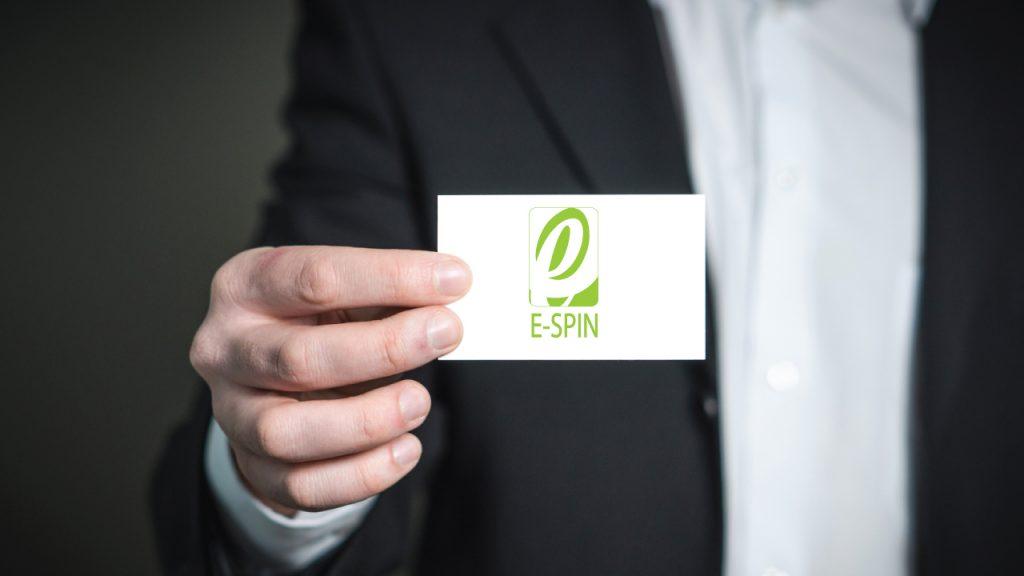 E-SPIN in the business of consulting, supply, project management, training and maintenance enterprise ICT technologies for the enterprise customer we served across the region we did business since 2005. E-SPIN will continue to assist enterprise customers we did business with to align with the changing market value, expectation and requirements. Feel free to contact E-SPIN for your project and operations requirements.