About HCL Software
HCL Software is a division of HCL Technologies (HCL) that operates its primary software business. HCL Software develop, market, sell, and support over 20 product families in the areas of Customer Experience, Digital Solutions, Secure DevOps, Security & Automation.
In 2018, December 7, HCL Technologies announced a definitive agreement to acquire select IBM software products, include AppScan for secure application development, BigFix for secure device management, Unica (on-premise) for marketing automation, Commerce (on-premise) for omni-channel eCommerce, Portal (on-premise) for digital experience, Notes & Domino for email and low-code rapid application development, and Connections for workstream collaboration.
A new division, called HCL Software business unit, been created by HCL Technologies to pushout the enterprise software products to customers.
E-SPIN and HCL Software
E-SPIN Group in the business of IBM AppScan family of product supply, consulting, project management, training and maintenance, as being part of E-SPIN application security (AppSec) domain under application security testing (AST). AppScan Standard for dynamic application security testing (DAST) and AppScan Source for Static application security testing (SAST), and together with other 3rd party solutions to provide end to end complete solutions for fulfill various customer strategic and operation requirements.
When IBM sold the AppScan family of products to HCL, the E-SPIN business with HCL was started. Originally from AppScan, followed by BigFix (patch management), then DevOps product suite, and the rest of HCL Software carry products in the region E-SPIN do business.
Feel free to contact E-SPIN for HCL Software requirements.
AppScan
AppScan, is a family of desktop and web security testing and monitoring tools formerly from the Rational Software division of IBM. In July 2019, the product was acquired by HCL Technologies and currently under HCL Software. AppScan is intended to test both on-premise and web applications for security vulnerabilities during the development process, when it is least expensive to fix such problems. The product scans the behavior of each application, whether an off-the-shelf application or internally developed, and develops a program intended to test all of its functions for both common and application-specific vulnerabilities. This family of product is capable of performing SAST, DAST, IAST and Mobile Analysis against the user's source code and check for vulnerabilities.
Current active product suite include the following:
AppScan Enterprise Edition - Client-server version used to scale security testing.
AppScan Standard Edition - Desktop software for automated Web application security testing environment for IT Security, auditors, and penetration testers
AppScan Source Edition - Prevent data breaches by locating security flaws in the source code
AppScan on Cloud - Application Security Testing suite as a service.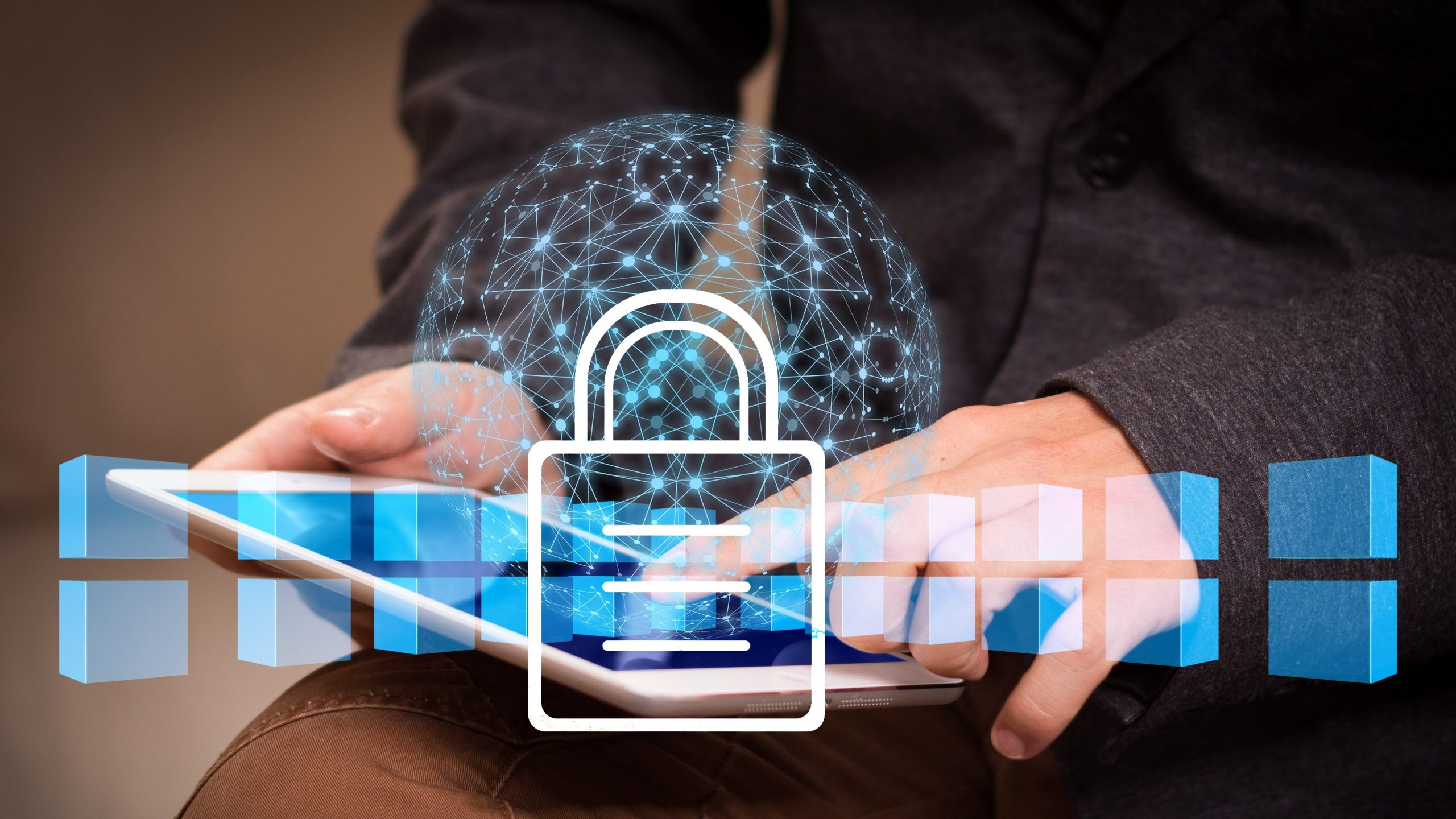 BigFix Endpoint Management
BigFix, is a systems-management software product solution for managing large groups of computers running Windows, Mac OS X, VMware ESX, Linux or UNIX, as well as various mobile operating systems such as Windows Phone, Symbian, iOS and Android. BigFix provides system administrators with remote control, patch management, software distribution, operating system deployment, network access protection and hardware and software inventory functionality.
The software is the result of the integration of assets acquired from BigFix into the IBM portfolio, and extends IBM's capabilities to manage the security and compliance of servers, desktops, roaming laptops, and point-of-sale devices, such as ATMs and self-service kiosks.  The software combines endpoint and security management into a single solution and enables organizations to see and manage physical and virtual endpoints. In 2019 IBM sold BigFix to HCL.
The current active BigFix family of product include the followings:
BigFix Lifecycle. Reduce the cost, risk, and complexity of managing cloud, server, desktop, laptop, point-of-sale and other endpoints – all using a single, intelligent agent.
BigFix Compliance. Continuously monitor and enforce endpoint security configurations to ensure compliance with regulatory or organizational security policies using out-of-the-box compliance checklists.
BigFix Inventory. Maintain software audit readiness and improve security with asset inventory and software usage analysis.
BigFix Insights. Accelerate risk identification and decision-making with consolidated views of all endpoint data, rich reporting, and integration with your existing Business Intelligence tools.
BigFix Modern Client Management. Future proof management of your modern endpoints. Reduce cost and complexity while managing Windows 10 and MacOS endpoints with simple enrollment and policy management.
Unica - Enterprise Marketing Management
Unica is a brand within HCL software, a part of HCL Technologies comprising multiple Enterprise Marketing Management components. It was formerly a brand within IBM.
As of July 2019 the Unica module names were streamlined and renamed to: Unica Campaign - Precision customer targeting at scale Unica Plan - Enterprise grade marketing management Unica Interact - Real time personalization in milli seconds Unica Optimize - Contact optimization for offers and channels.
As of July 2020 the Unica marketing platform includes the below modules:
Unica Campaign - Precision customer targeting at scale
Unica Plan - Enterprise grade marketing management
Unica Interact - Real time personalization in milli seconds
Unica Optimize - Contact optimization for offers and channels
Unica Journey – Goal Based customer Journeys
Unica Deliver - Reliable & scalable messaging
Unica Link - Fast & flexible integration platform
HCL Commerce
HCL Commerce (formerly known as WebSphere Commerce and WCS (WebSphere Commerce Suite)) is a software platform framework for e-commerce, including marketing, sales, customer and order processing functionality in a tailorable, integrated package. It is a single, unified platform which offers the ability to do business directly with consumers (B2C), with businesses (B2B), indirectly through channel partners (indirect business models), or all of these simultaneously. WebSphere Commerce is a customizable, scalable and high availability solution built on the Java - Java EE platform using open standards, such as XML, and Web services. Formerly a product of IBM, the product was sold to HCL Technologies in July 2019.
E-commerce is no longer simply about presenting and selling products online. It is about delivering a smarter shopping experience that is seamless and integrated across all customer touch points. It is about providing a rich, relevant, personalized experience across multiple channels of your business. But ultimately it is about doing more to leverage the power of your brand and present its value consistently to your customers.
HCL Commerce provides a powerful customer interaction platform for omni-channel commerce. It can be used by companies of all sizes, from small businesses, to large enterprises, and for many different industries. It provides easy-to-use tools for business users to centrally manage a cross-channel strategy. Business users can create and manage precision marketing campaigns, promotions, catalog, and merchandising across all sales channels, or use integrated AI enabled content management capabilities. HCL Commerce is a single, unified platform that offers the ability to do business directly with consumers (B2C), directly with businesses (B2B). HCL Commerce is a customizable, scalable, and high availability solution that is built to use open standards. It uses cloud friendly technology to make deployment and operation easy and efficient.
HCL Portal
HCL Portal (formerly IBM WebSphere Portal) is an enterprise software used to build and manage web portals. It provides access to web content and applications, while delivering personalized experiences for users.
HCL Portal is an enterprise web portal that helps customers deliver faster response to the demands for HCL Digital Experience solutions by giving users a single point of access to the applications, services, information and social connections they need.
The WebSphere Portal package is a component of WebSphere application software. Like WebSphere, WebSphere Portal was originally developed and marketed by IBM. Portal has been released since 2001, and is now sold in five editions. In July 2019, IBM completed the sale of WebSphere Portal (along with several other IBM products) to HCL Technologies.
From low-code to pro-code, HCL Domino is a secure, enterprise-grade, application development platform.
HCL Notes (formerly IBM Notes and Lotus Notes;  and HCL Domino (formerly IBM Domino and Lotus Domino) are the client and server, respectively, of a collaborative client-server software platform formerly sold by IBM, now by HCL Technologies.
HCL Notes and Domino is a NoSQL client/server database environment. The server software is called HCL Domino and the client software is HCL Notes. HCL Domino software can run on Windows, Unix, Linux, AIX, and HCL mid-range systems and can scale to tens of thousands of users per server. There are different supported versions of the HCL Domino server that are supported on the various levels of server operating systems.
HCL Connections - Enterprise Collaboration Platform
HCL Connections delivers a collaborative platform that keeps your employees connected and engaged. Connections helps create a personalized, well-designed, digital office with role-based content and tools to keep your teams focused on achieving business goals and objectives.
Connections offers a cohesive platform based on transparency, engagement, application interoperability and knowledge transfer. Connections focuses on how your employees actually work, not on tools and applications, and integrates seamlessly with existing applications to breakdown these silos.
Connections adapts to your needs and processes, rather than forcing you to adapt your business. It delivers a comprehensive, flexible platform focused on putting people, not content, at the center of how your teams collaborate.
Connections adapts to your needs and processes, rather than forcing you to adapt your business. It delivers a comprehensive, flexible platform focused on putting people, not content, at the center of how your teams collaborate.
HCL Connections is a Web 2.0 enterprise social software application developed originally by IBM and acquired by HCL Technologies in July 2019. Connections is an enterprise-collaboration platform which helps teams work more efficiently. Connections is part of HCL collaboration suite which also includes Notes / Domino, Sametime, Portal and Connections.
HCL Connections brings social networking to the enterprise and helps you to communicate, collaborate, and build strong relationships with others. Stay connected from the office or your mobile device. HCL Connections consists of the following applications: Activities, Blogs, Bookmarks, Communities, Files, Forums, Home page, Metrics, Profiles, and Wikis. Whether you want to share information, build a network of useful contacts, or follow people, there is an application for you.
HCL DevOps
HCL Software DevOps; or the DevOps product suite. The portfolio offers robust products for organizations in complex, regulated industries to advance their DevOps practices with continuous delivery, automated testing, and security scanning capabilities.
In a modern DevOps culture, IT and development teams seamlessly collaborate to increase delivery and productivity. The top DevOps organizations continuously seek new areas of efficiency. DevOps solutions from HCL Software approaches this next decade of DevOps strategically and with the full-cycle and scope of DevOps in mind, including development teams, IT, and business units.
Current active product in the HCL DevOps product suites include the followings:
HCL Accelerate
HCL Launch
HCL ARTist
HCL AppScan
HCL Compass
HCL OneTest
HCL VersionVault
HCLAppScan Standard is a penetration-testing component of the HCL AppScan application security testing suite, used to test web applications and services. It features cutting edge methods and techniques to identify security vulnerabilities to help protect applications from the threat of cyber-attacks. HCLAppScan Standard is a Dynamic Analysis tool, or dynamic application security testing tool (DAST), evaluating application security at