This article is about how to Digitize Your Business With Digital Experience Platform (DXP). Why small businesses grow by just digitizing marketing on a digital experience platform, and even getting a digital experience for every revenue they can get. Of course, digital experience platforms have had an impact on their business.
Today, over 80 percent of visionary and leading business leaders in the world prioritize business digitization, or better word, "digital transformation" to achieve business transformation. In fact, more than 80 percent of those fear that they fail to digitize their business processes will result in a loss in their competitiveness, affecting their company profitability, for now to the future. As a result, more and more businesses are starting to digitize their businesses to achieve an effective digital experience platform. In a broad aspect, you can take DXP as one of the means for your digital transformation.
Here are six tactics they use to achieve their goals.
1. Set Digital Protocol
2. Provide Mobile Friendly Support
3. Incorporating Cloud-Based Technology
4. Establish Provider Sharing and multi-cloud
5. Accelerate the transformation by get the right staff
6. Check out Customer Feedback
1. Set Digital Protocols
The essence of what it takes to digitize your commercial business is to plan. You need to think about how digitalization will impact your commercial business and its approach to prevent your agency from launching a number of ineffective programs and protocols that lead to appalling reactions from customers and target audiences. Your launch should reflect your strengths, not your weaknesses. You need to have a sound business plan and competitive strategy to back it, simply copy other digital transformations, do what others are doing will not work.
Start the digitization of your company's DXP techniques by thinking about how they connect and engage with each other. What packages will guide your digitalization of your company, and do they fit into each other? On the whole, your team needs to create a set of protocols that streamline your digitalization, improve customer journey and employee productivity. Customer journey mapping, business canvas, all useful in helping you to see the whole for your current and use for planning clearly what you want to achieve.
2. Provide Mobile Friendly Support
An important issue of how to digitize your business is smartphone support. Today, more than 80 percent of world citizens possess at least one smartphone, it makes sense to provide mobile-first support, make your web application and website mobile phone friendly to browse, or even have a mobile application to support (if it makes sense). In the event that your employees, customers or target users are unable to reach your external or internal digitalization points on their mobile devices, this will contribute to the devastating impact on your company's profitability, growth and productivity. The world is moving forward to make it easy to reach you, for those who can implement it, for sure have the edge over those who can not.
If you're joining a third-party DXP provider to digitize your business, make sure their products provide smartphone support for Android, and iOS devices. It is also important to confirm that their smartphone experience provides an easy-to-use interface that promises seamless experience for everyone, across the device and platform they choose.
3. Incorporating Cloud-Based Technologies
Cloud is not the future, it is now. If you are not yet in the cloud, you are not able to access and leverage cloud based technologies to accelerate your business digital transformation. Cloud migration is not an option, it is a must, and you need to do it faster than your competitor. Improvements to enterprise digitization layouts often include several cloud-based technologies, such as Customer Relationship Management (CRM) software and Knowledge Management System (KMS), portal based web applications tailor made for your business.  It typically will be the hub and main component for your DXP to implement first, if you need to prioritize where to get started.
4. Establish Provider Sharing and multi-cloud
The growth of your team and the inclusion of third-party carriers can make it look like your company is raising costs. However, the digitization of business strategies – especially information-intensive – and the Digital experience platform can lead to great features in profitability. In fact, your employer can limit his expenses by up to 90 percent and speed up recovery time, such as a selection process for loan approval. The trend toward multi cloud, to prevent single cloud provider domains on your entire digital business assets, when selecting a provider you need to figure out what to put at which cloud service provider infrastructure, and what to put into another.
5. Accelerate the transformation by get the right staff
Companies can not wait for existing staff to get trained, as the time to market does not wait, it makes sense to get people who have the right experience to get them on your team, to lead some of the important transformations, to accelerate your digital transformation.
6. Check out Customer Feedback
For all companies, it's fundamental to evaluate responses from customers. The whole project objective is to get the customer to stay as comfortable to do business with you, always remember to pilot run, alpha and beta testing involve your target customer. It is their customer experience that matters most.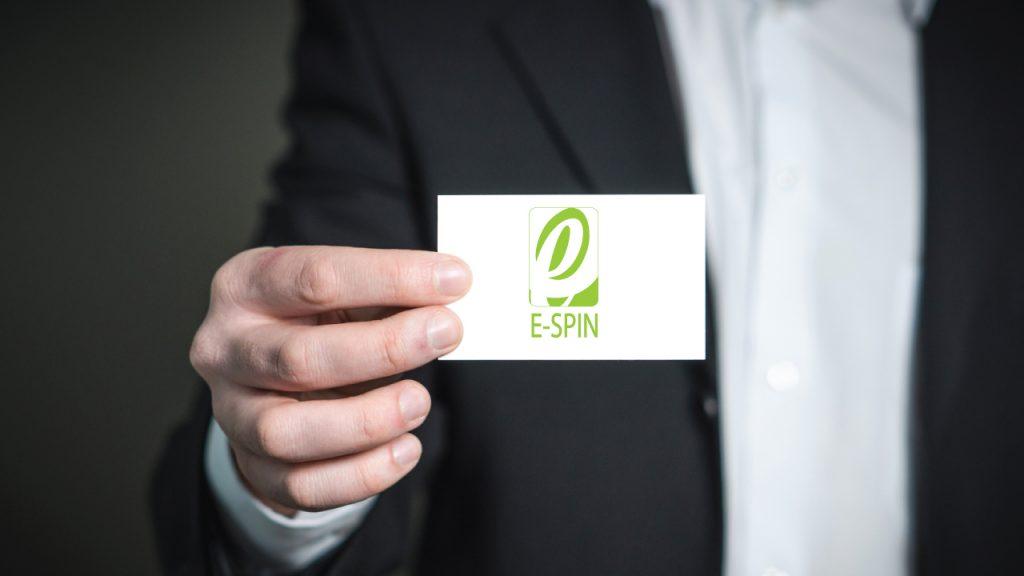 At E-SPIN, we've supported enterprise ICT solutions supply, consulting, project management, training and maintenance for multinational corporations and government agencies for more than 16 years. Feel free to contact us for your project requirements.