It has lot of function and feature you can do only if as license owner, must had access to license portal. If due to whatever reason you do not remember your login password, you need to reset it, follow below step by step guide.
---
Overview
This article describes how to reset the password for the Customer Portal. The profile email password can be reset through the Customer Portal login page and can be completed at any time, with no need to call into customer service for assistance.
Steps
Go to the SolarWinds Customer Portal. (https://customerportal.solarwinds.com/)
Click I Forgot my Password.
Enter your email address on the dialog box that appears and click Submit. An email will be sent that contains a temporary password to log in to the Customer Portal.
Note: If you do not receive the email after 5-10 minutes, check your spam or junk folder.
Follow the directions in the email to update your profile password.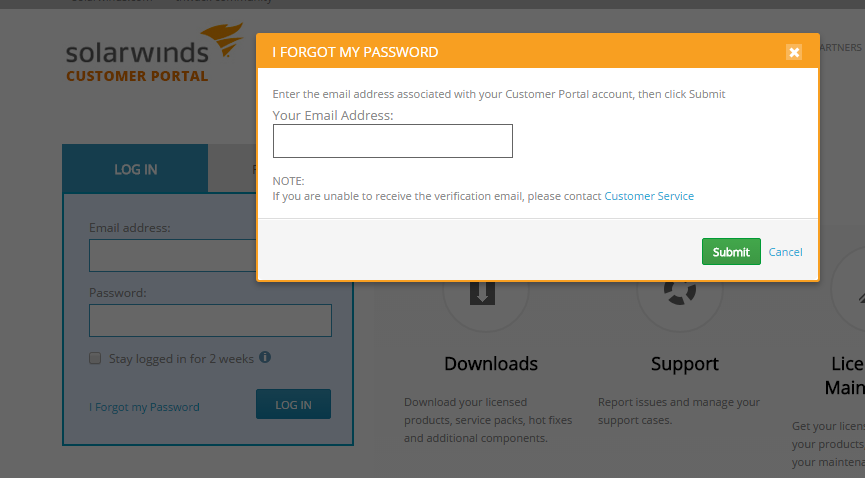 The following is an example of the Password reset email: