Security specialists' time is productive when their time is spent on areas like attacking (or defending) systems. Everything else (e.g. reporting, project planning, etc.) is overhead.
Security specialists use various tools in the market, and each tool has its own report format. To consolidate the report's findings and present it into a single consolidated report is time consuming, and more importantly, it is counterproductive to use security specialist time that way. So the dedicated report manager tool is invented to address the issue, to import all the supported scan results into a single system, and from here you develop your own template and export the findings into your own format in the Microsoft Word, so you can freely touch here and there for the final personalized stage.
E-SPIN is pleased to arrange this handy reporting manager tools for all the existing vulnerability scanner customers as part of the bundled or as standalone additional addon license subscription. It is licensed by a single user, 1 year license subscription basis. Dradis Pro Assess Edition to find and consolidate, is the edition for all the security specialists that needed. If your work also involves tracking and resolving vulnerability, please subscribe to Dradis Pro Remediate Edition instead.
Dradis Pro Product Overview
Dradis Pro is Reporting and collaboration tool for InfoSec teams. It handy tool that help to combine the output of different scanners, add your manual findings and evidence and generate a report with one click – it doesn't get any simpler than that.
https://youtu.be/HD1MbkkO6C8
Benefits
100% custom reports in a fraction of the time.
Import from over 19 popular tools and present it in a number of formats including Word, Excel, HTML, CSV, XML or a custom format.
Deliver consistent quality
Enter multiple methodologies for different stages of a project, keep track of all your tasks and deliver consistent results across your organization without fail.
Smarter Collaboration From Scope to Remediation
Working together is easier when security project data, tool outputs, scope, results, screenshots and notes are centralized. Track changes, leave feedback and push updated findings to keep everyone on the same page.
Work With Your Favorite Tools
No need to learn any new technologies – combine the output from your favorite scanners to create custom reports in various formats. Or, use our simple yet powerful templates to create reports in just a few minutes.
Dynamic and Interactive Assessment Results Portal
Overcome the limitations of static security reports using Dradis Gateway. Share the results of security assessments in real-time. Empower system owners with the details they need to close the gap between vulnerability identification and mitigation.
Features
Advanced Custom Reporting
The same reports your clients know and love in a fraction of the time
Dramatically cut your reporting time by quickly and easily merging output from multiple tools into one professionally designed report.
Our powerful reporting engine seamlessly outputs data from Dradis into the placeholders defined in the template.
No need to learn any new technologies – we use Word's built-in features. Simple and powerful templates can be created in a few minutes.
Apply the rich styles you need to make your notes more readable including screenshots and custom table styles.
Quality and Consistency
Deliver Consistent Results
Used by 1000's of InfoSec teams every day to deliver professional results
Use one of these methodologies to ensure consistent results
OSSTMM v3
OWASP Top 10 2013
SANS SWAT checklist
OWASP web testing
Our built-in methodology editor makes maintaining and updating your methodologies simple and straightforward
Our flexible systems lets you use different methodologies for different phases of the project
Team Collaboration
Keep Everyone On The Same Page
Increase your team's performance with our built-in collaboration features
Share a common view of the entire project so that the team can work together towards a common goal.
Each person can work on a different project or as part of a team. Changes made by any member of the team are automatically pushed to all the others.
Going offsite or offline with Dradis Pro doesn't mean out of sync. Project import and export make it easy to sync up when you return.
Compare different versions of the Issues in your project. Use the line-by-line breakdown to quickly see what was changed.
With our auto-tracking feature, you'll always know who did what with timestamps for each activity.
Get warned if someone else modifies the content you were working on. Take comfort in knowing that you're always working with the latest version of the project.
Results Portal
Dradis Gateway: Dynamic and Interactive Assessment Results Portal
Overcome the limitations of delivering static security reports
Dynamic Project Delivery
Keep everyone up to date during security assessments without generating a static report with each change. Project delivery is smoother when customers can securely collect the results of their assessment themselves. Collaborate to secure systems while sharing a common platform updated in real-time while reviewing the details of an engagement.
Completely Customized Results
Display assessment results with rich styling, interactivity, and your branding generated in real-time from Dradis. As with Dradis reports, the presentation is entirely customizable, as elaborate or simple as you need. You are in full control of what contributors see and how they see it.
2-step User Authorization
Dradis Gateway uses 2-step authorization to reduce the overhead of managing contributor access and unauthorized access. When a user with contributor access enters their email to log in they are emailed a link with a one-time sign-in token. No access to that email? No access to Dradis Gateway.
Unlimited Contributing Users
Contributors, a new type of Dradis user, are given access to view and interact only with the project(s) they have explicit permissions for and the results of those projects. You are in full control of what is shared and who it is shared with. Best of all, contributors are unlimited and don't count against your Dradis license.
Integrated Remediation Tracking
Accelerate remediation of security vulnerabilities when you pair Gateway with Remediation Tracker. Quickly create and assign detailed tickets from findings without leaving Dradis. Collaborate directly with system owners to remediate issues. Contributors can access assigned tickets, complete with all of the information and recommedations needed to close the gap between identification and resolution of an issue.
---
Dradis Integrations
---
Dradis Pro Edition Comparision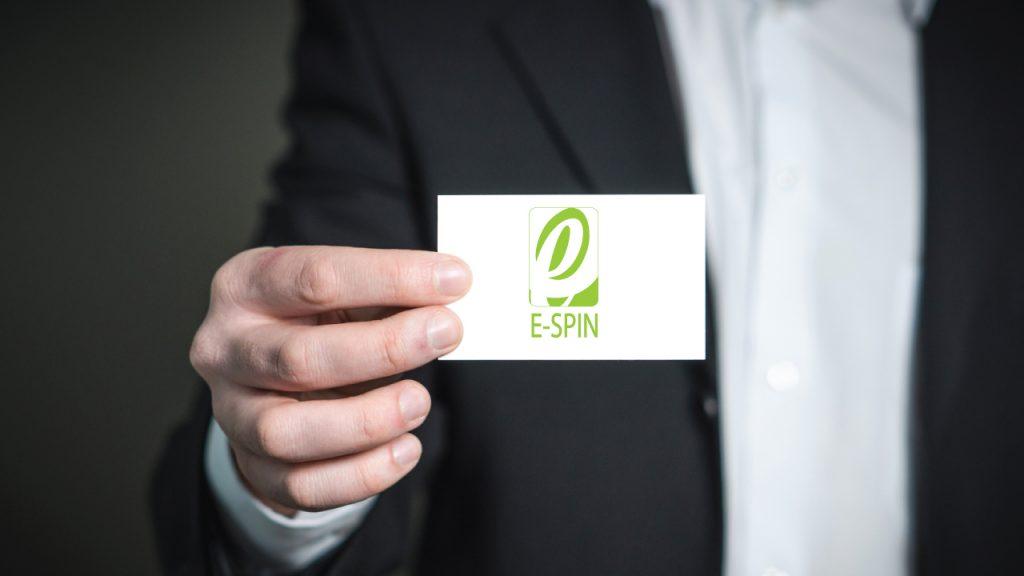 Feel free to contact E-SPIN for the license, or subscribe as the bundle with the supported vulnerability scanner, as an add-on. E-SPIN since 2005, already in the business of supply, consultancy, integration, training and maintenance of vulnerability management, penetration testing and red team operations tools and systems for enterprise customers and government agencies.