For all the existing customers will know 11-Nov is the 15-years anniversary date for E-SPIN founded 15 years ago. From the previous pool of surveys, we have collected a range of important skills or what matters most from you. Originally we intended to run a range of the physical workshop for the customer, but as you know the new wave of COVID-19 makes it impossible to do so.
From March 2020, we are on and off delivering a lot of blend training via web live instructions for the various customers in the various courses, across the region, from 1 day to 5 days. The experience we gain from it, we are confident we can deliver below FREE workshop training that we giveaway for the customer.
Compared with what we observed, most of the vendors like to do 1 hour long mostly product awareness or aim to raise interest in the product. It does not really care or brother to really focus on helping customers to acquire the new skill or competency, or unlock the new way or gain a better insight for what they perceive they know, but do not get it done right (due to not access to real hand on workshop training to learn it). This is the reason behind, as your existing vendor, we found since we want to give away, let do it right, so we will fund and sponsor a range of competency based workshop training for customers in the following domain of interest (based on earlier pool of survey yours feedback to us collectively). But due to complete FREE and sponsored by us, as a giveaway, so we need to prioritize to make sure who will receive it first, while opening the rest of quota for the rest.
Because it is a FREE workshop sponsored by us, we are not able to run for said multi days workshop for the respective domain like customer paid workshop, the most we can do is 1 day workshop for customers that aim for very specific domain based competency acquisition in the end of attending the workshop.
Let's look into what domain we are open for this year's anniversary for the customer to register and you can make your reservation.
Cloud
World moving toward cloud, whether public, private or hybrid cloud, from physical to cloud migration is mega trends. We are pleased to arrange the following track for those involved in the cloud migration or cloud infrastructure monitoring.
1. Cloud Migration – 1 day (cover how to perform physical to cloud migration, by making use of certain tools to make it systematic and efficient to do so, cover system, server to application from physical to cloud migration).
2. Cloud Monitoring – 1 day (cover how to perform cloud infrastructure monitoring, from setup to add device, enable performance monitoring, set monitoring parameter and threshold alert, reporting dashboard).
IT Infrastructure
IT infrastructure from the datacenter, network and infrastructure system and device is mission critical to make sure they are proactive monitoring to minimize the downtime and whether the configuration is being configured correctly and prevented from authorized change, as well as perform configuration audit to make sure it complies to regulatory standards.
3. Network Traffic Analysis (NTA) – 1 day (cover how to setup netflow enable devices to get network traffic visibility, so you can know exactly what the traffic passthru the network for network bandwidth or security management).
4. Network Configuration and Change Management – 1 day (cover how to make a copy of baseline configuration and monitoring for the change attempt, alert change attempt and for change management best practice).
5. Network Device configuration and security audit – 1 day (cover how to perform network and security device configuration security audit, vulnerability assessment and regulatory compliance check and reporting).
Enterprise Application
Modern enterprise is all about enterprise applications that let the business run. We will cover few domain, from enterprise application performance monitoring (APM) to get full application visibility, to application security testing (AST) – cover how to perform manual and advanced dynamic application security testing (DAST) where automated DAST will not covered, secure code review (SCR) with static application security testing (SAST), mobile application security testing (Mobile AST).
6. Enterprise application performance monitoring (APM) – 1 day (cover how to set up standalone to multiple tier complex enterprise application performance monitoring for Windows and Linux/UNIX platform until generating the real life monitoring dashboard).
7. Manual and advanced dynamic application security testing (DAST) – 1 day (cover how to test manually for the various areas automated DAST can not cover, but essential to be covered to mitigate hacking threat).
8. Secure code review with Static application security testing (SAST) – 1 day (modern application and framework is more mature and advanced then previous, automated DAST will fail in most of the enterprise web application security testing, and you will not complete with the secure code review. Here we will cover how to perform secure code review, what need to prepare and step and process to follow to get the quality secure code review report).
9. Mobile application security testing (Mobile AST) – 1 day (cover how to perform both iOS and Android mobile application security testing, from compiled mobile app to case with source code scenario).
10. Compliance testing – 1 day (cover how to perform regulatory or own IT standard compliance testing, will cover network devices, system host , server, application for Windows and Linux/UNIX platform).
How to register and make reservations?
First of all, the above all is conducted as a workshop training manner, it is not like you sit there and watch a live instructor present and you will learn subject matter. You are expected to get your hand involved, set up something and get it run or get the report on your own, so you are learning something new first hand.
Pick the FREE workshop training you really want to reserve, you can make multiple entries (for different courses), as we are using the system to pool to sort out what to deliver first, and what last, and put the date for all the events. It will only run in the normal workweek and date, normal work hours, since the live instructor involved to guide the session. Trainer will get access to the E-SPIN blend learning portal, to give you access to workshop training material where you need to follow and use it for the workshop in the web live event.
The first workshop event will be held at the end of Nov/early of Dec and before the end of Dec, all the FREE workshop training will be delivered for those who register and get the Sponsored ticket from E-SPIN.
General rule for the participation: we ensure with plenty of the FREE E-SPIN ticket giveaway, priority to the existing active customer and business partner with the local maintenance support first. Follow with an active customer and business partner and we have the active transaction. Then we will open for those who are interested and have the will to attend the workshop training. In the end, we giveaways as a way to say thank you to customers, to do something to celebrate our 15-years anniversary.
The link for the registration (you need to use business domain email, and fill with company details, so we know who you are). >>> "We hope the above celebration activity in the form of giveaway workshop training helps, and as a way we give back to the customer. Business is always about two-ways, give-and-take. Enjoy and be our guest." said Vincent Lim, Group General Manager, E-SPIN Group of Companies.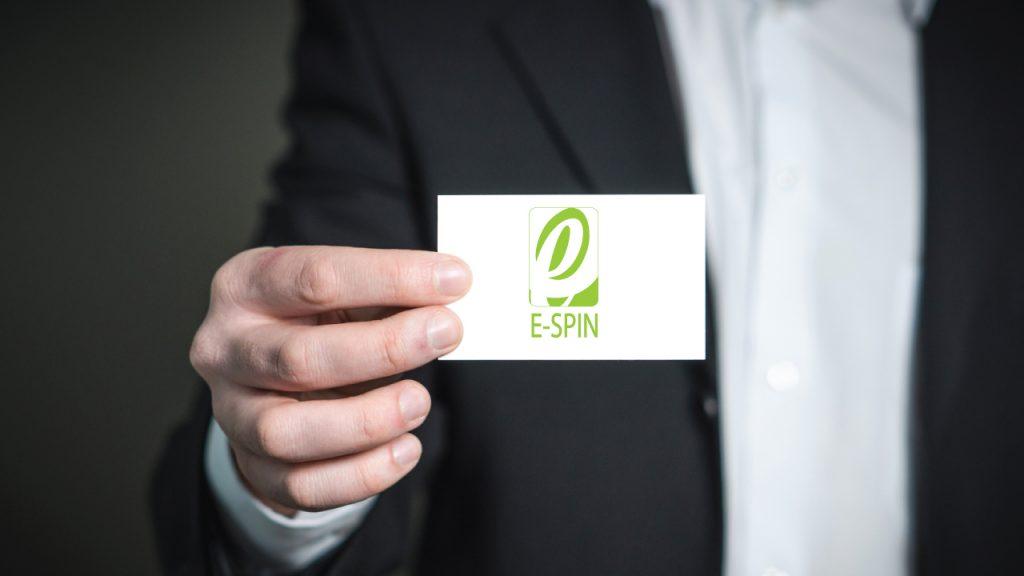 Feel free to contact E-SPIN for the clarification and inquiry for the above E-SPIN 15-years anniversary workshop training giveaways (if any).