What is GitLab? 
GitLab is a complete open-source DevOps platform, delivered as a single application, fundamentally changing the way Development, Security, and Ops teams collaborate and build software. This makes GitLab unique and creates a streamlined software workflow, unlocking your organisation from the constraints of a pieced together toolchain.
What GitLab does?
GitLab is a single application that spans the entire software development lifecycle that will speed up your workflow and help you deliver better software, faster.
How DevOps is better with GitLab?
As the DevOps platform demonstrates, with Gitlab, you are able to:
1. Manage
Through Gitlab, you will Gain visibility and insight into how your business is performing.
GitLab helps teams manage and optimize their software delivery lifecycle with metrics and value stream insight in order to streamline and increase their delivery velocity.
2. Plan
GitLab provides powerful planning tools to keep everyone synchronized. GitLab helps teams organize, plan, align and track project work to ensure teams are working on the right things at the right time and maintain end to end visibility and traceability of issues throughout the delivery lifecycle from idea to production.
3. Create
Create, view, and manage code and project data through powerful branching tools.
GitLab helps teams design, develop and securely manage code and project data from a single distributed version control system to enable rapid iteration and delivery of business value. GitLab repositories provide a scalable, single source of truth for collaborating on projects and code which enables teams to be productive without disrupting their workflows.
4. Verify
GitLab helps delivery teams fully embrace continuous integration to automate the builds, integration and verification of their code. GitLab's industry leading CI capabilities enables automated testing, Static Analysis Security Testing, Dynamic Analysis Security testing and code quality analysis to provide fast feedback to developers and testers about the quality of their code. With pipelines that enable concurrent testing and parallel execution, teams quickly get insight about every commit, allowing them to deliver higher quality code faster.
5. Package
GitLab enables teams to package their applications and dependencies, manage containers, and build artifacts with ease. The private, secure, container and package registry are built-in and preconfigured out-of-the box to work seamlessly with GitLab source code management and CI/CD pipelines. Ensure DevOps acceleration and a faster time to market with automated software pipelines that flow freely without interruption.
6. Secure
GitLab provides Static Application Security Testing (SAST), Dynamic Application Security Testing (DAST), Container Scanning, and Dependency Scanning to help you deliver secure applications along with license compliance.
7.Release
GitLab's integrated CD solution allows you to ship code with zero-touch, be it on one or one thousand servers. GitLab helps automate the release and delivery of applications, shortening the delivery lifecycle, streamlining manual processes, and accelerating team velocity. With zero-touch Continuous Delivery (CD) built right into the pipeline, deployments can be automated to multiple environments like staging and production, and the system just knows what to do without being told – even for more advanced patterns like canary deployments. With feature flags, built-in auditing/traceability, on-demand environments, and GitLab pages for static content delivery, you'll be able to deliver faster and with more confidence than ever before.
8.Configure
Configure your applications and infrastructure.
GitLab helps teams to configure and manage their application environments. Strong integration to Kubernetes reduces the effort needed to define and configure the infrastructure required to support your application. Protect access to key infrastructure configuration details such as passwords and login information by using 'secret variables' to limit access to only authorized users and processes.
9. Monitor
Help reduce the severity and frequency of incidents.
Get feedback and the tools to help you reduce the severity and frequency of incidents so that you can release software frequently with confidence.
10. Protect/Defend
Protect your apps and infrastructure from security intrusions.
GitLab provides cloud native protections, including unified policy management, container scanning, and container network and host security.
GitLab DevOps platform benefits
Comprehensive – Visualise and optimise your entire DevOps lifecycle with platform-wide analytics within the same system where you do your work.
Seamless – Use a common set of tools across teams and lifecycle stages, without dependencies on third-party plugins or APIs that can disrupt your workflow.
Secure -Scan for vulnerabilities and compliance violations with each commit.
Transparent and compliant – Automatically capture and correlate all actions—from planning to code changes to approvals—for easy traceability during audits or retrospectives.
Easy to adopt – Learn a single UX, manage a single data store, and run it all on your choice of infrastructure.
E-SPIN is actively promoting GitLab full range of products and technologies as part of the company DevSecOps/Value Stream Management solutions. E-SPIN provides consultation, supply, training, integration 3rd party product into GitLab DevOps platform and maintaining GitLab products for the enterprise, government and military customers (or distribute and resell as part of the complete package) on the region E-SPIN do businesses. The enterprise range from corporate, universities, government agencies to IT service providers on data center, secure software development, security management, security operation center (SOC), vulnerability management, vulnerability assessment center (VAC) and enterprise information security management / operations.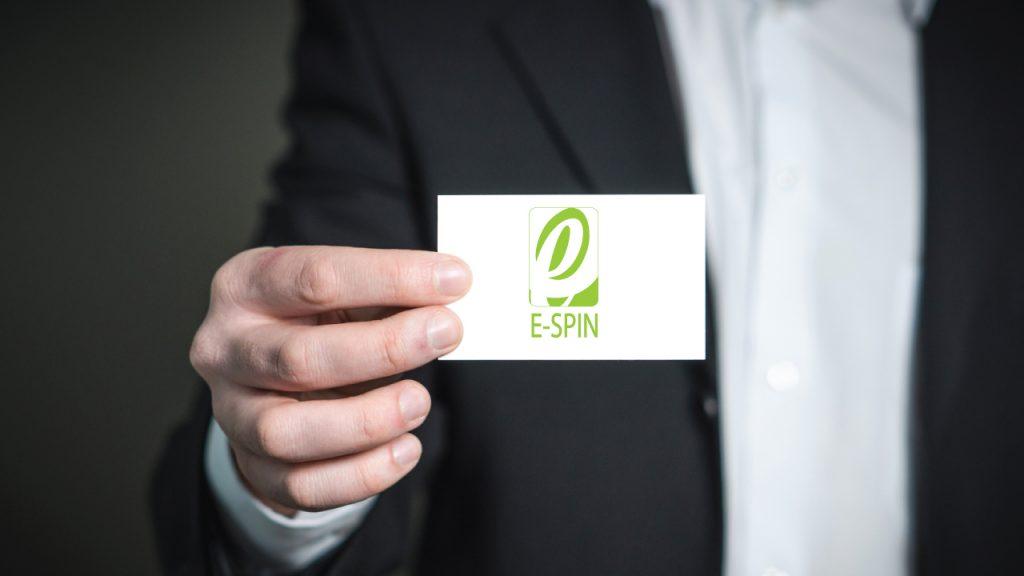 Please feel free to contact E-SPIN for your inquiry and requirement, so we can assist you on the exact requirement in the packaged solutions that you may required for your operation or project needs.