What is GitLab? 
GitLab is a complete open-source DevOps platform, delivered as a single application, fundamentally changing the way Development, Security, and Ops teams collaborate and build software. This makes GitLab unique and creates a streamlined software workflow, unlocking your organisation from the constraints of a pieced together toolchain.
What GitLab does?
GitLab is a single application that spans the entire software development lifecycle that will speed up your workflow and help you deliver better software, faster.
How DevOps is better with GitLab?
As the DevOps platform demonstrates, with Gitlab, you are able to:
1. Manage
Through Gitlab, you will Gain visibility and insight into how your business is performing.
GitLab helps teams manage and optimize their software delivery lifecycle with metrics and value stream insight in order to streamline and increase their delivery velocity.
2. Plan
GitLab provides powerful planning tools to keep everyone synchronized. GitLab helps teams organize, plan, align and track project work to ensure teams are working on the right things at the right time and maintain end to end visibility and traceability of issues throughout the delivery lifecycle from idea to production.
3. Create
Create, view, and manage code and project data through powerful branching tools.
GitLab helps teams design, develop and securely manage code and project data from a single distributed version control system to enable rapid iteration and delivery of business value. GitLab repositories provide a scalable, single source of truth for collaborating on projects and code which enables teams to be productive without disrupting their workflows.
4. Verify
GitLab helps delivery teams fully embrace continuous integration to automate the builds, integration and verification of their code. GitLab's industry leading CI capabilities enables automated testing, Static Analysis Security Testing, Dynamic Analysis Security testing and code quality analysis to provide fast feedback to developers and testers about the quality of their code. With pipelines that enable concurrent testing and parallel execution, teams quickly get insight about every commit, allowing them to deliver higher quality code faster.
5. Package
GitLab enables teams to package their applications and dependencies, manage containers, and build artifacts with ease. The private, secure, container and package registry are built-in and preconfigured out-of-the box to work seamlessly with GitLab source code management and CI/CD pipelines. Ensure DevOps acceleration and a faster time to market with automated software pipelines that flow freely without interruption.
6. Secure
GitLab provides Static Application Security Testing (SAST), Dynamic Application Security Testing (DAST), Container Scanning, and Dependency Scanning to help you deliver secure applications along with license compliance.
7.Release
GitLab's integrated CD solution allows you to ship code with zero-touch, be it on one or one thousand servers. GitLab helps automate the release and delivery of applications, shortening the delivery lifecycle, streamlining manual processes, and accelerating team velocity. With zero-touch Continuous Delivery (CD) built right into the pipeline, deployments can be automated to multiple environments like staging and production, and the system just knows what to do without being told – even for more advanced patterns like canary deployments. With feature flags, built-in auditing/traceability, on-demand environments, and GitLab pages for static content delivery, you'll be able to deliver faster and with more confidence than ever before.
8.Configure
Configure your applications and infrastructure.
GitLab helps teams to configure and manage their application environments. Strong integration to Kubernetes reduces the effort needed to define and configure the infrastructure required to support your application. Protect access to key infrastructure configuration details such as passwords and login information by using 'secret variables' to limit access to only authorized users and processes.
9. Monitor
Help reduce the severity and frequency of incidents.
Get feedback and the tools to help you reduce the severity and frequency of incidents so that you can release software frequently with confidence.
10. Protect/Defend
Protect your apps and infrastructure from security intrusions.
GitLab provides cloud native protections, including unified policy management, container scanning, and container network and host security.
GitLab DevOps platform benefits
Comprehensive – Visualise and optimise your entire DevOps lifecycle with platform-wide analytics within the same system where you do your work.
Seamless – Use a common set of tools across teams and lifecycle stages, without dependencies on third-party plugins or APIs that can disrupt your workflow.
Secure -Scan for vulnerabilities and compliance violations with each commit.
Transparent and compliant – Automatically capture and correlate all actions—from planning to code changes to approvals—for easy traceability during audits or retrospectives.
Easy to adopt – Learn a single UX, manage a single data store, and run it all on your choice of infrastructure.
_____________________________________________________________________________________________
GitLab 13.11 released 2021-Apr-22
GitLab Kubernetes Agent available on GitLab.com
Available in Gitlab Saas Premium and Ultimate
Available in Gitlab Self-manage Premium and Ultimate
The GitLab Kubernetes Agent is finally available on GitLab.com. By using the Agent, you can benefit from fast, pull-based deployments to your cluster, while GitLab.com manages the necessary server-side components of the Agent. The GitLab Kubernetes Agent is the core building block of GitLab's Kubernetes integrations. The Agent-based integration today supports pull-based deployments and Network Security policy integration and alerts, and will soon receive support for push-based deployments too.
Unlike the legacy, certificate-based Kubernetes integration, the GitLab Kubernetes Agent does not require opening up your cluster towards GitLab and allows fine-tuned RBAC controls around GitLab's capabilities within your clusters.
Compliance pipeline configurations
Available in Gitlab Saas Ultimate
Available in Gitlab Self-manage Ultimate
We are thrilled to announce that it is now possible to define enforceable pipelines that will run for any project assigned a corresponding compliance framework.
For teams looking to implement compliance requirements in the pipeline workflow, they can now enforce even more separation of duties by setting up a single pipeline definition for a specific compliance framework. All projects using that framework will include the predefined pipeline automatically. Users extend, but cannot modify, the pipeline configuration in the downstream projects, ensuring that compliance steps are run the same way every time.
This saves security and compliance teams time by eliminating the need to manually copy a pipeline configuration to every project that needs it and then monitoring to prevent edits or removal. It also helps development teams follow policies without requiring them to become experts in compliance.
Defining a compliance pipeline configuration for compliance frameworks is a great way to ensure an organization consistently meets its regulatory requirements while saving everyone time and encouraging collaboration between security/compliance and development teams.
Check out the video walkthrough to see its setup and implementation!
Create custom compliance framework labels
Available in Gitlab Saas Premium and Ultimate
Available in Gitlab Self-manage Premium and Ultimate
GitLab currently provides several predefined compliance framework labels such as GDPR, HIPAA, PCI-DSS, SOC 2, and SOX. With this release, you can now add your own custom frameworks. This enables you to customize your labels for your own specific frameworks and processes. In the future, you will be able to create policies that can be applied to projects based on this label.
On-call Schedule Management
Available in Gitlab Saas Premium and Ultimate
Available in Gitlab Self-manage Premium and Ultimate
Software services do not get "turned off" at the end of the business day. Your customers expect 24/7 availability. When things go wrong, you need a team (or multiple teams!) that can quickly and effectively respond to service outages.
Being on-call can be a stressful job. To better manage stress and burn-out, most teams rotate this on-call responsibility. GitLab's on-call schedule management allows you and your team to create and manage schedules for on-call responsibilities. Alerts received in GitLab through an HTTP endpoint are routed to the on-call engineer in the schedule for that specific project.
Re-authenticate for GitLab administration with Admin Mode
Not available in Gitlab Saas Premium and Ultimate
Available in Gitlab Self-manage Premium and Ultimate
GitLab now includes Admin Mode, which helps admins work safely from one account. When Admin Mode is not active, admins have the same privileges as regular users. Before running administrative commands, admin users must reverify their credentials. Admin mode increases instance security by protecting sensitive operations and data.
Export a user access report
Not available in Gitlab Saas Premium and Ultimate
Available in Gitlab Self-manage Premium and Ultimate
Compliance-minded organizations have a recurring requirement to audit the access their users have to company systems and resources. Previously, achieving this in GitLab required building custom tooling with our audit-related APIs to assemble the data you needed.
Now, you can simply click an export button in the admin area of your self-managed GitLab instance to retrieve a CSV file containing a list of each user and the groups, subgroups, and projects they have access to. It is now much easier to audit your user access in a lot less time.
Use multiple caches in the same job
Available in Gitlab Saas Premium and Ultimate
Available in Gitlab Self-manage Premium and Ultimate
GitLab CI/CD provides a caching mechanism that saves precious development time when your jobs are running. Previously, it was impossible to configure multiple cache keys in the same job. This limitation may have caused you to use artifacts for caching, or use duplicate jobs with different cache paths. In this release, we provide the ability to configure multiple cache keys in a single job which will help you increase your pipeline performance.
Track DORA 4 lead time for changes metric
Available in Gitlab Saas Ultimate
Available in Gitlab Self-manage Ultimate
Measuring the efficiency of your software development lifecycle is an important step to grow DevOps adoption for any organization. In the previous milestone, we added API support for lead time for changes at the project level. These metrics give you an indication of throughput so you know how long it takes for code to be committed and deployed to your production environment. In this release, you can now access this capability in the GitLab UI through the CI/CD dashboard, where a new graph will show the lead time for changes with the ability to view different time ranges, such as the last week, last month, or the last 90 days. In addition to the new graph, we have also added support for this API on the group level, allowing you to get aggregated lead time for changes metrics from all the projects that belong to the group.
GitLab + Semgrep: upgrading SAST for the future
Available in Gitlab Saas Premium and Ultimate
Available in Gitlab Self-manage Premium and Ultimate
GitLab SAST historically has been powered by over a dozen open-source static analysis security analyzers. These analyzers have proactively identified millions of vulnerabilities for developers using GitLab every month. Each of these analyzers is language-specific and has different technology approaches to scanning. These differences produce overhead for updating, managing, and maintaining additional features we build on top of these tools, and they create confusion for anyone attempting to debug.
Support for custom CA certificates when using the release CLI
Available in Gitlab Saas Premium and Ultimate
Available in Gitlab Self-manage Premium and Ultimate
Up to this point in time, if you were using GitLab self-managed, you could use the release CLI with a public certificate, but not your own custom one. In GitLab 13.11, we have added support for custom certificate authority (CA) certificates by using the ADDITIONAL_CA_CERT_BUNDLE environment variable or the --additional-ca-cert-bundle flag. In addition, the INSECURE_HTTPS environment variable and the --insecure-https flag were added so that the client can skip verifying the server certificates, which would normally fail with a custom SSL certificate because it is not signed by a public CA.
Instance and group description templates for issues and merge requests
Available in Gitlab Saas Premium and Ultimate
Available in Gitlab Self-manage Premium and Ultimate
Instead of manually updating the same description template across dozens of projects, you can now centrally manage and source your templates from a single repository. We've extended the instance and group file templates to include issue and merge request description templates. When you create a .gitlab directory in your file templates repository, description templates will be available to all projects that belong to the instance or group. Each group or subgroup can also set an additional template repository, which will enable templates from multiple file template repositories to cascade down to your subgroups and projects.
Optional DAG ('needs:') jobs in CI/CD pipelines
Available in Gitlab Saas Premium and Ultimate
Available in Gitlab Self-manage Premium and Ultimate
The directed acyclic graph (DAG) in GitLab CI/CD lets you use the needs syntax to configure a job to start earlier than its stage (as soon as dependent jobs complete). We also have the rules, only, or except keywords, which determine if a job is added to a pipeline at all. Unfortunately, if you combine needs with these other keywords, it's possible that your pipeline could fail when a dependent job does not get added to a pipeline.
In this release, we are adding the optional keyword to the needs syntax for DAG jobs. If a dependent job is marked as optional but not present in the pipeline, the needs job ignores it. If the job is optional and present in the pipeline, the needs job waits for it to finish before starting. This makes it much easier to safely combine rules, only, and except with the growing popularity of DAG.
Environment-specific variables at the group level
Available in Gitlab Saas Premium and Ultimate
Available in Gitlab Self-manage Premium and Ultimate
Environment-specific variables at the group level complements similar functionality at the project level. From now on, group maintainers can specify the environments where a given variable is to be applied.
Request a CVE ID from the GitLab UI
Available in Gitlab Saas Premium and Ultimate
Available in Gitlab Self-manage Premium and Ultimate
With GitLab 13.11 we're making it easier for project maintainers to request CVE IDs from GitLab via our UI. On confidential issues in public projects hosted on GitLab.com, maintainers will see the ability to request a CVE ID in the right-hand sidebar. Clicking the 'Request CVE ID' button in the issue sidebar takes you to the new issue page for the GitLab CVE project where you can complete the request template and trigger the request workflow.
This feature can also be disabled on the project settings page should a project owner not want their repositories to offer this capability to maintainers. We are currently rolling out this feature slowly to GitLab.com hosted projects. You can follow our rollout progress issue for updates or provide feedback.
Deploy GitLab on OpenShift and Kubernetes with the GitLab Operator (beta)
Available in Gitlab Saas Premium and Ultimate
Available in Gitlab Self-manage Premium and Ultimate
GitLab is working to offer full support for OpenShift. To accomplish this, we have released the MVP GitLab Operator. The operator aims to manage the full lifecycle of GitLab instances on Kubernetes and OpenShift container platforms. Currently, this is a beta release and it is not recommended for production use. The next steps will be to make the operator generally available (GA). In the future the operator will become the recommended installation method for Kubernetes and OpenShift, although the GitLab Helm chart will still be supported. We welcome you to try this operator and provide feedback on our issue tracker.
Other improvements in GitLab 13.11
Audit Events now available to Developer+
DevOps Adoption metrics available at the group level
GPG keys available in the admin Credential Inventory
Group SAML Enforcement for Git activity
SSH key expiration email notification
Register OAuth applications at the group level
Filter requirements based on status
Add iteration lists in Boards
Add standalone comments to merge request review
Active integrations now display separately
Deep link directly to lines of code
Cherry pick commits from fork to parent
Improvements to Jira Connect application configuration
Force push option for protected branches
Set default target project for merge requests in forks
Search within a settings page
Code Quality violations sorted by severity
Welcome view for GitLab Workflow in VS Code
GitLab Runner 13.11
Create initial configuration file from the pipeline editor
Download Composer dependencies from version control
Predefined CI/CD variable for commit author
Share filtered views of the Package and Container Registries
Publish and install generic packages with SemVer
Experimental Semgrep Analyser for Python, JavaScript, and TypeScript
Use Composer v2 with the GitLab Package Registry
OpenShift Support for SAST and Secret Detection
Update a deploy freeze period in the UI
Bring your own Prometheus for the best GitLab – Kubernetes integrated experience
Geo supports Pipeline Artifacts
Geo verifies replicated Versioned Snippets
GitLab chart improvements
Omnibus improvements
Bug Fixes
Performance Improvements
Usability Improvements
E-SPIN is actively promoting GitLab full range of products and technologies as part of the company DevSecOps/Value Stream Management solutions. E-SPIN provides consultation, supply, training, integration 3rd party product into GitLab DevOps platform and maintaining GitLab products for the enterprise, government and military customers (or distribute and resell as part of the complete package) on the region E-SPIN do businesses. The enterprise range from corporate, universities, government agencies to IT service providers on data center, secure software development, security management, security operation center (SOC), vulnerability management, vulnerability assessment center (VAC) and enterprise information security management / operations.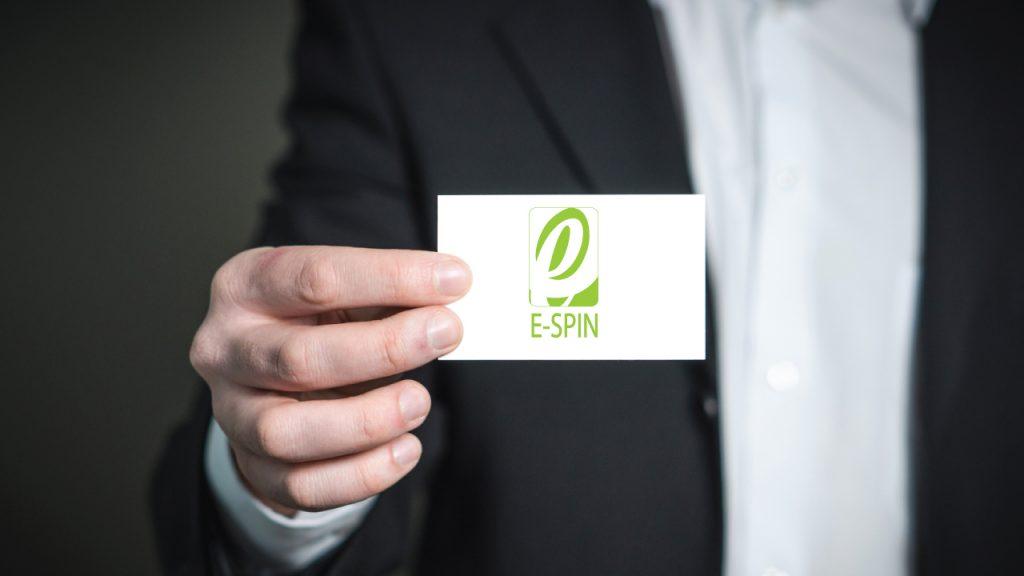 Please feel free to contact E-SPIN for your inquiry and requirement, so we can assist you on the exact requirement in the packaged solutions that you may required for your operation or project needs.