A trouble ticket system work by first making a report, or ticket, that records the interactions on a support or service case. The ticket is shared between both the rep and the client and logs their correspondence to one consistent thread. If there's any confusion, or if a detail is disregarded, both parties can refer back to the thread at any point to review past information on the case.
Once the ticket is created, reps would then be able to deal with the issue on their end. When they have updates or a resolution, they can alert the customer via the ticket. If the customer has any inquiries in the meantime, they also can use the ticket to communicate with the customer service rep. The trouble ticket system then alerts the rep that there has been a response logged on the ticket, and the rep can address it immediately.
When the issue has finally been settled, either the rep or the customer can close the ticket. Tickets can be revived though if either party has any additional follow up questions or requests. Instead of having to create a brand-new ticket with a different rep, the customer has access to the same person that they worked with before and can continue where they left off. Some trouble ticket system even include built-in customer feedback tools like survey and questionnaire to poll data which can collect customer reviews every time a ticket is closed.
Of course, it depend on the service level agreement (SLA) for the support that being setup, it will having the escalation mechanism to escalate the ticket severity and reassign to higher support officer that may require different set of expertise to look into the support case.
Below is the example of one of support ticket system E-SPIN represented and able to assist customer for provision, install, training and maintenance with.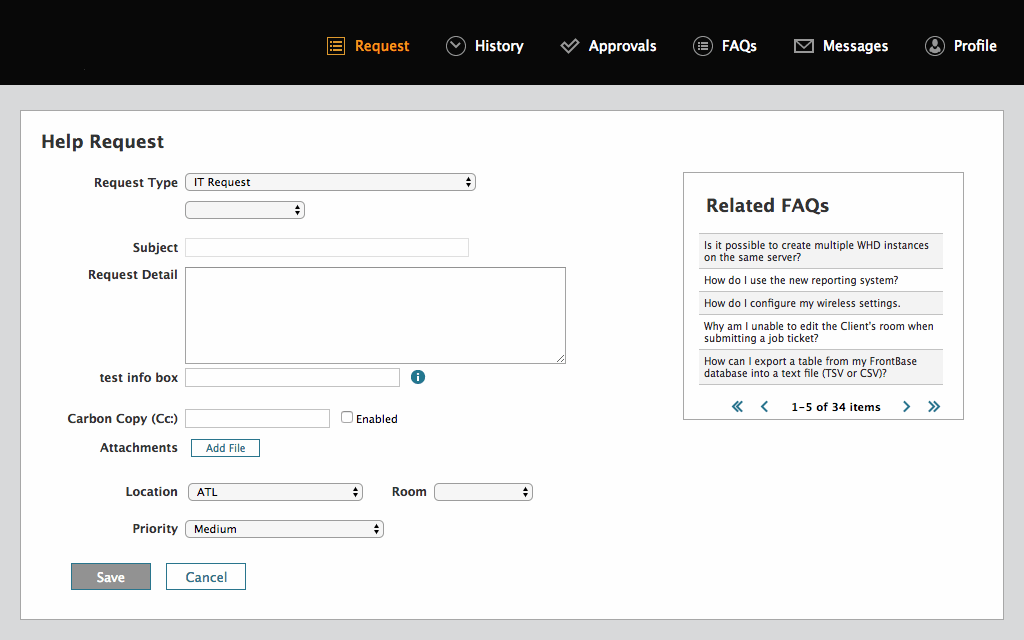 Feel free to contact E-SPIN for any project and operation requirement related to support ticket system, helpdesk system or integration of existing systems (network monitoring system, system monitoring system, datacenter monitoring system).