This is wide request for guiding how to perform the installation and up to generate first scan report. So we prepare this how to post to address those requirement.
First you need to download the installer and had the license key in hand.
Run the application DefenseCode Web Scanner on computer you installed.
1. After you run the Web Scanner will show like image below.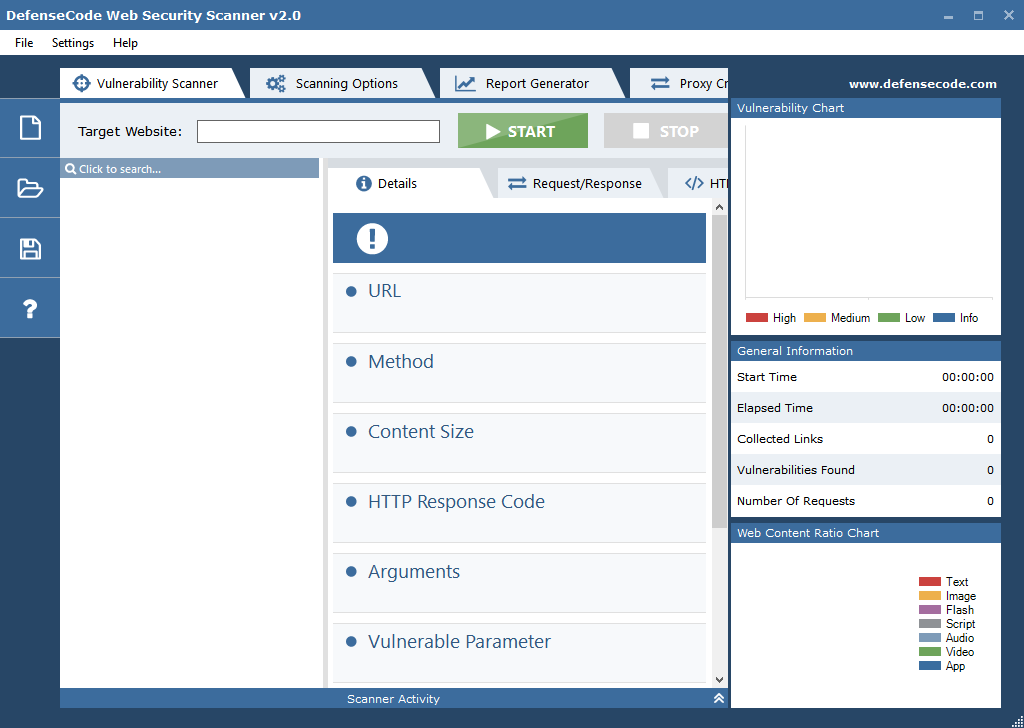 2. Put you web site link in the Target Website box and click "Start" button.
3. Image below is current progress web scanner
4. After finish scan, go to Report Generator to generate the report, before this fill up the Report Information & Option. After that click "Generate Report" button to generate the report.
5. Below is example report using DefenseCode Web Scanner.