The global tech industry has seen over 55,000 layoffs since the start of 2023, with 12,000 coming from Google and 10,000 from Microsoft alone. The tech sector is among the first to react to economic downturns due to its high level of digitalization. According to layoff.ai, 25,436 tech employees have been laid off by 101
The global tech industry has seen over 55,000 layoffs since the start of 2023, with 12,000 coming from Google and 10,000 from Microsoft alone. The tech sector is among the first to react to economic downturns due to its high level of digitalization. According to layoff.ai, 25,436 tech employees have been laid off by 101
The number of organisations adopting low-code AI and no-code AI are growing. Low-code AI and no-code AI offer many benefits, from massive cost cutting on development and hiring experts such as AI expert, data scientists and software developers, ability to quickly build simple applications without or little coding knowledge to better users experience through simple
In the recent years, digital transformation, cloud migration, IT-OT convergence and distributed had become the essential needs in every organisation. While these transformation ensure resiliency, it brings about challenges in data management as it causes rapid increase in the number of data being generated. Significantly, in order to deal with this increasing amount of data,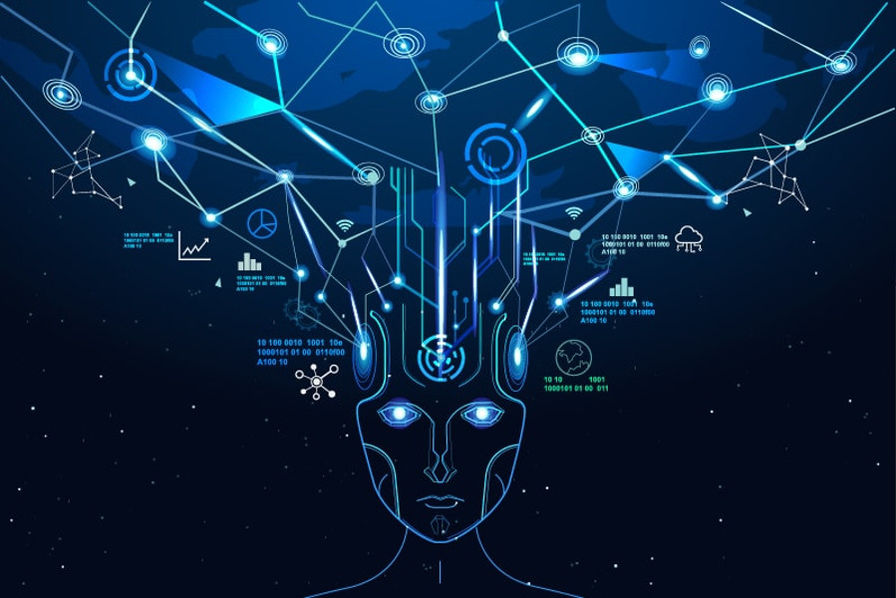 When enterprises enable IT-OT convergence, they embarked into data-rich sectors, making them to become critically in need of having the most effective technology to utilise and transform the data into useful insights. For a certain simple data analysing process, hiring data scientists and even machine learning engineer is unfortunately a cost consuming action. No-code AI
With data being the center of everything in determining the success and growth of organisation today, the need to implement an Artificial intelligence (AI) technology is undeniable. Through AI technology implementation, organisations will be able to better enhance productivity and efficiency. Over the years, adoption of AI technology in organisation or industries is always hinder
Thursday, 05 January 2023
In the recent years, the world had come to realise the extensive need to accelerate digital transformation where subsequently 'every company need to be a software company' had becoming an important vision in organisations to let them move towards a resilient and successful business.  Significantly, this vision actually means that regardless of industries, an organisation
Wednesday, 28 December 2022
Superapps is now beginning to become the talk of town as Gartner listed the technology as a top strategic trend for 2023 that will optimise businesses in the future. In the VUCA world today, where everything is vulnerable and disruptive, organisations are indeed in need of every empowering tool that can help grow their businesses.
Saturday, 24 December 2022
Superapps is rising and expected to become prevalent in the future. From mobile banking, e-commerce, food delivery, to booking hotels and public transports, superapps features and functionalities make multiple services accessible from a single source. All you need is your smartphone, internet connection and an installed superapps. Advantageous as it seems, superapps actually appears as
Tuesday, 29 November 2022
The advancement of technology is a two-edged sword. On one edge, it empowers software engineers with better tools to develop software applications, while on the other edge, it brings complexity in cyber security where without proper management will it heavily affect the quality of a software application.  In order to create a high quality software
The adoption of DevOps, DevSecOps and many other approaches also tools in software development had planted believes in software engineers for their ability to deliver powerful software applications. Undeniably, it is in our nature to have those mindsets, as we put everything in order topped with using great tools and methods. However, how much trust
Software applications had become a crucial element in businesses today. As technology advances, the perspective on successful delivery of software applications in business environment had been severely changed. Technology had made us look at innovation differently. We expect bigger things such that a machine that simply doing its purpose is not enough, it had to
Thursday, 17 November 2022
Digital transformation, which was previously labelled as an 'added value' in a company quickly evolved into a crucial component essential for the resiliency of organisation in the recent years after Covid-19 hit us hard since 2019. 'Every company is a software company' – this statement had become the mantra in the recent years as more
Wednesday, 16 November 2022
Digital business transformation had bring about a new definition to successful software application. From those that meet the need of customer's demand by being on budget and released on time to rapid delivery with engaging user experience and bringing value to business performance. This new definition spells the need for a more meaningful approach to
Thursday, 10 November 2022
Artificial intelligence or AI is an enigma. When its implementation was first presented to the world, it brought about a crucial question where its answer, until today have yet and may not remove the grey area of AI or the biggest AI problem – AI trust. Significantly, AI adoption is essential as its benefits to
The appliances and services that involve the use of artificial intelligence (AI) are increasing over the years. The dependencies on this technology is elevating as it simplifies multiple of human tasks, making life easier and more convenient. With AI, we are offered with various life hacks recommendation, from the route we need to travel, the