Invicti Notice for discontinue Acunetix and Netsparker Consulting License is issue out over the channel. E-SPIN would like to bring you immediate attention for the Invicti notice by Kevin Abela, dated 20-Nov-2020, and his email is self explained so we will not further explain further for the notice content. See the screenshot for the notice below.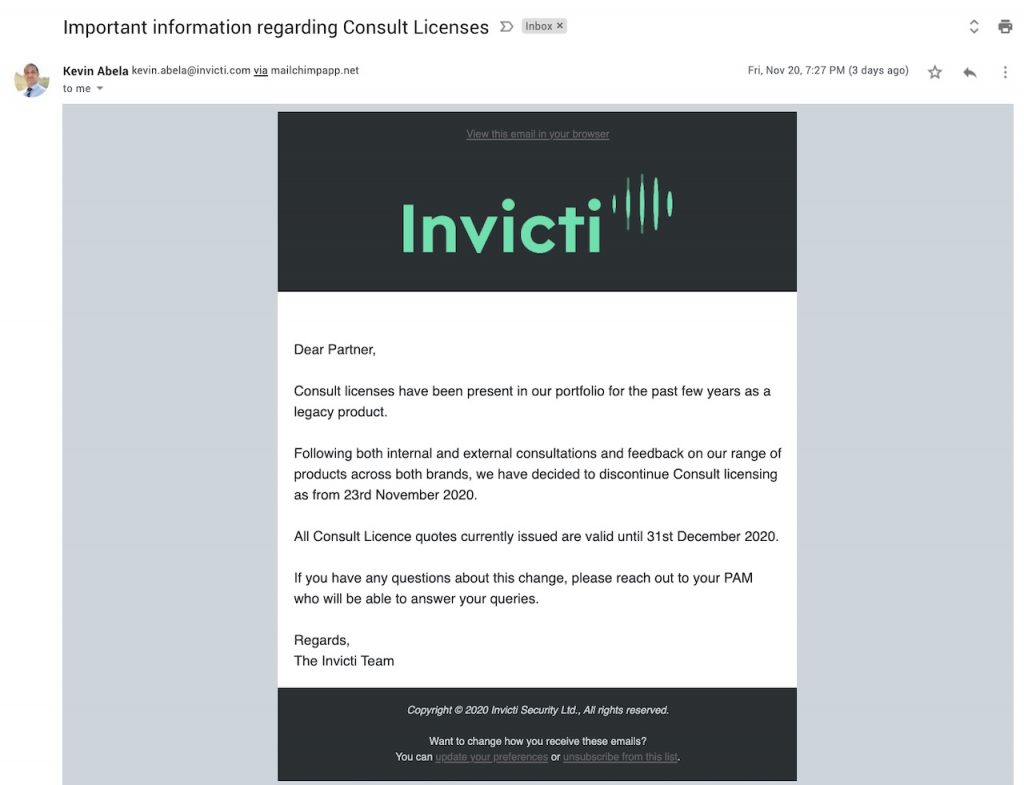 Invicti acquired both Acunetix and Netsparker three years back and started to change and push licensing by target or website. The last product allowed unlimited scan of that license by per install, it now officially decided to discontinue. To give you a more context, Acunetix and Netsparker is one of the automated web vulnerability scanner product in market to fulfil dynamic application security testing (DAST) requirement.
Last order allow is 31-Dec-2020, and thereafter upon all license expired, it will not able to renew, for customer depend on active developing and maintain software update and warranty, you need to start to consider migrating over to the remain path Invicti interest to supply, ie license by target or website basis or else.
For the existing customers and partners who are affected by this, feel free to engage E-SPIN for assistance and we will work hand to hand for the right path you can migrate over without disruption of your operation, value added services E-SPIN will provide for the customers and partners only. Dynamic application security testing (DAST) and bigger application security testing (AST) domains keep changing to adapt for the latest cyber security trends and business requirements. Feel free to engage and sign up for the E-SPIN ongoing technology/solution/market updates event and session.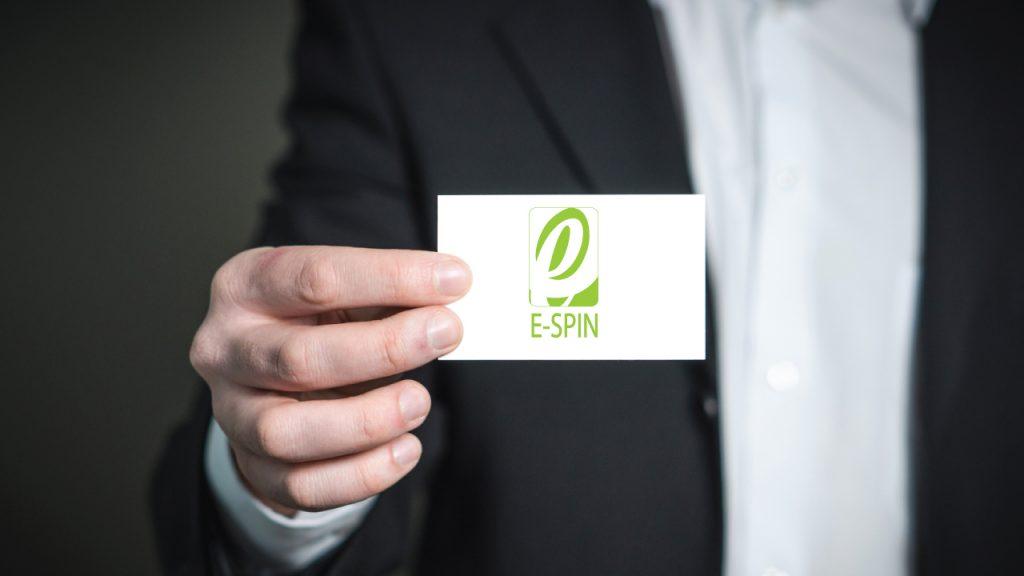 E-SPIN being active involved in supply and maintain application security testing (AST), from dynamic, static, interactive, mobile (DAST, SAST, IAST, Mobile AST), software composition analysis (SCA), DevSecOps, CD,CI to server, network and infrastructure security testing solutions and penetration testing for corporation and government customers since 2005. Feel free to E-SPIN for the various end to end to point solution requirements.