One question in our mind, is blockchain tech the missing link for the success of IoT. In this article, we will talk about how blockchain play roles for the success of IoT
Blockchains are still a fringe technology in many ways, but it's slowly making its way into the mainstream.
While blockchain technology aspires to change the world, its potential is still unknown to most. And while developers are busy studying its nuances, businesspeople are hard at work figuring out how to harness it to power their latest, greatest ideas.
There have been some unique concepts produced from a melding of blockchain with voting systems, commodities trading and even real estate, but the candidate most likely to push mass adoption of blockchain is the Internet-of-Things (IoT).
This view might be controversial among some readers, but as someone who is closely watching the blockchain space and its many applications, I believe IoT stands out due to its potential and its malleability, thus making it ideally compatible with the emerging blockchain technology.
What is the Internet of Things?
A term frequently tossed around in tech journals and conferences, the Internet of Things (IoT) is not exactly a product or service, but rather a movement.
It's a trend that became popular in the last decade for creating products — even everyday ones — that are all interconnected with the internet. This usually happens through Wi-Fi or Bluetooth, and the result is a new source of big data.
Why Blockchain?
Blockchains use a decentralized network to support online transactions, a notion that was proven with the rising popularity of Bitcoin – the technology's first true application. With a distributed nature, it is basically a self-powered ledger that meticulously maintains the same immutable record of all entries (or transactions) on all nodes in the network.
Any inputs provided by individual users in the network – be they humans or machines – will therefore be able to share information across in a secure manner. This is where the Internet of Things reveals its highly useful integration with blockchain.
Any system of interconnected IoT devices can use blockchains to reliably organize, store, and share streams of data.
This is a concept that supply chain companies are already testing, for instance. With a trustworthy data backbone that identifies changes in temperature, location, and other shipment attributes, blockchain can play an integral role in industries that manage real-world objects moving across different geographies.
Modum, a blockchain-driven data integrity solution for transactions of physical products, has a blockchain solution that removes the margin for error that many logistics businesses accept as the status quo.
Modum uses a system of smart contracts to verify data even before a shipment changes hands, and the same system of smart contracts will automatically update the distributed ledger when transfers are made. This ensures that nothing is out of place, leading to a transparent, error-free environment where a business's various supply flows can be tracked and improved upon with confidence.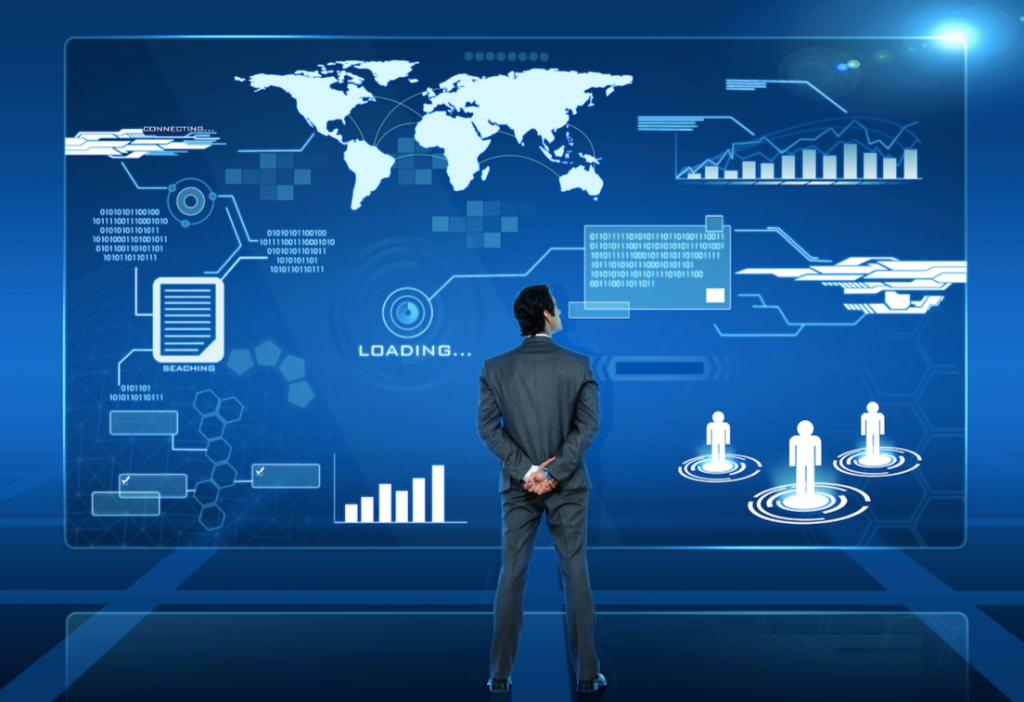 The future of the IoT Blockchain
Connecting remote devices with blockchain provides an inexpensive, low-maintenance strategy for controlling an entire system without centralized storage, authority, or manpower.
Firms are already using this technology for agriculture, manufacturing, transportation, and other applications. Each of these examples relies on the successful combination of the IoT with blockchain tech, but there is so much more the two can do together.
Automation is the natural next step.
It's easy to see the appeal of a connected swarm of automated robots, for use in a warehouses or other service business, that use the blockchain to make smart, timely decisions without human input. This ability to build a safe, equitable infrastructure for autonomous collaboration, where there is no single leader, wipes the slate clean for developers and makes it easy to be creative without worrying about the veracity of their data.
Feel free to contact E-SPIN for Blockchain system and solution infrastructure availability, performance and security monitoring and testing.
To know more about Blockchain, please click on the link below: