What is Red Hat Enterprise Linux (RHEL)?
Red Hat® Enterprise Linux® is the world's leading enterprise Linux platform. It is the intelligent operating system for bare metal, virtual machine, and cloud deployments, both on and off premise, providing a consistent foundation that enables multicloud application deployments.
Why RHEL?
Through control, confidence, and freedom, Red Hat Enterprise Linux reduces the friction and cost of change, while increasing agility and reducing the time to market for critical business workloads.
CONTROL
Customers can focus on business growth instead of reacting to security vulnerabilities and costly management configuration mistakes.
CONFIDENCE
Customers can operate with the confidence that comes from running critical revenue-generating workloads on a proven, reliable, and high-performing foundation.
FREEDOM TO INNOVATE
Customers can develop, deploy, and maintain their applications with developer tools on any infrastructure they choose.
Features:
Red Hat Insights
Red Hat Insights is now included in every Red Hat Enterprise Linux subscription. Red Hat Insights helps IT teams proactively identify and remediate threats to security, performance, availability, and stability to avoid issues, outages, and unplanned downtime and to ensure their Red Hat environment is operating optimally. No other Linux provider offers proactive and targeted resolution to ensure a secure, reliable, efficient, and scalable infrastructure environment.
Application streams
Application streams resolve the challenge of getting the most up-to-date language and frameworks for developers without compromising RHEL production stability. With application streams, fast-moving languages, frameworks, and developer tools can be updated frequently without impacting core resources.
Web console
Web console is the new Red Hat Enterprise Linux browser-accessible user interface designed to lower the barrier of entry for clients new to Linux by making system administration management and monitoring tasks easier.
System roles
System roles are pre-configured Ansible[1] roles that enable ready-made automated workflows for handling common, complex system administrator tasks around managing and configuring Linux in production. They are designed to increase the creation of automation to help eliminate human error as the cause of common configuration issues.
Cryptographic standards
Cryptographic protection can be implemented system-wide with a single command, limiting the need for application-specific policies and tuning.
Container toolkit
Container toolkit provides technologies for creating, running and sharing containerized applications based on open standards.
Image builder
Image builder creates blueprints for operating system images. Operators can easily create consistent images in hybrid environments.
Universal base image
Red Hat Universal Base Images (UBI) are OCI-compliant container based operating system images with complementary runtime languages and packages that are freely redistributable. Like previous RHEL base images, they are built from portions of Red Hat Enterprise Linux.
Benefits 
1. Scalability
Red Hat Enterprise Linux continues to support larger systems that our customers may grow into, giving customers the right solution for their present and the future.
2. Reliability
IT staff needs to spend as much time as possible guiding critical projects and otherwise helping the business grow, rather than spending copious amounts of time dealing with outages and administrative tasks.
RHEL enables the IT staff to:
Drive critical business and application workloads
Spend 82% less time dealing with server downtime issues
3. Interoperability
Few IT environments these days run one single operating system; many of our customers also have, for example, Microsoft Windows servers in their environments.
Enabling customers to leverage and extend their existing environments, Red Hat Enterprise Linux (RHEL) uses industry standards to interoperate with other systems and vendors, such as the following:
Container tools compliant with Open Container Initiative standards
Active Directory (Microsoft) and LDAP
Shareable network file systems compatible with other operating systems
Native support of many enterprise software suites, e.g., SAP, SQL Server, and Oracle
4. Manageability
Red Hat Enterprise Linux includes many native administrative tools:
Software and update management
User management
Disk and storage management
Remote administration
Red Hat Insights analytics and analysis
And others..
5. Performance
Red Hat Enterprise Linux (RHEL) is a foundation on which high performance applications or workloads can be run. Customers choose Red Hat Enterprise Linux (RHEL) for it's performance. Red Hat is commonly associated with record-breaking benchmarks in the industry:
35 world records for performance using Red Hat Enterprise Linux on the Intel Xeon processor.
Routinely used on the world's fastest supercomputers.
6. Stability
Red Hat Enterprise Linux's 10-year lifespan provides a long-term, stability for enterprises. This means customers are not forced to continually upgrade. Rather, the 3-year major and 6-month minor release cadences offer predictability. The customers can predictably see the life cycle of a release and upgrade as their business needs require.
Other business benefits to the 10-year life span feature include:
Investment protection
Business continuity (up time)
Efficiency
Customers don't need to continually update and/or recertify applications, which protects their most important assets that are their business rules residing in their applications. At the same time, it reduces cost and effort to do those periodic application certifications and/or updates, which also implies less downtime.
RHEL provides longer release support than most Linux distributions. A Red Hat Enterprise Linux subscription can be used to deploy any supported version, enterprises can choose when to deploy newer versions.
7. Security
In addition to the Red Hat Product Security team (covered later in this module), Red Hat Enterprise Linux includes many native security features, such as:
Security-Enhanced Linux (SELinux)
FIPS 140-2 security certification
Security Content Automation Protocol (SCAP) applications and tooling
System-wide cryptographic policy management
RHEL also includes a number of security tools such as the following that can be used to increase the overall security of systems without additional purchases.
IdM: Identity Management
OpenSCAP
SELinux
8. Flexibility
RHEL offers the ability to move from physical environments to virtual, cloud environments, and containers.
RHEL can be deployed many different ways:
– Physical (Bare Metal): Running as the operating system directly on customer hardware.
–  Virtual: Deployed as a guest operating system on virtualization infrastructure.
– Public Cloud: Run as an operating system instance on a public cloud provider.
– Private Cloud: As an operating system instance in a private cloud deployment.
_____________________________________________________________________________________________
Red Hat Enterprise Linux 8 released 2021-June-04
Red Hat® Enterprise Linux® 8 provides an intelligent, stable, and security-focused foundation for modern, agile business operations. Consistency across infrastructure allows you to deploy applications, workloads, and services using the same tools, regardless of location. As a result, you can deploy and operate the enterprise hybrid cloud environment your business needs faster and with less effort.
Key features and benefits
By giving you more control, confidence, and freedom to innovate, Red Hat Enterprise Linux 8 reduces the friction and cost of cloud deployment while accelerating time to market for critical business workloads. Enhanced usability and familiar, intuitive deployment and management interfaces help Windows and Unix users get started with Linux more easily. Complete, native automation lets you deliver services faster and more consistently across on-premise and cloud infrastructure. Streamlined access to high-quality open source development tools helps you build and launch new products more rapidly.
1. Intelligent operating system
Red Hat Enterprise Linux 8 offers built-in manageability and integration with Red Hat management and automation products. Every active Red Hat Enterprise Linux subscription includes access to Red Hat Insights. Based on more than 25 years of customer support experience, Red Hat Insights delivers predictive operating system analytics that let you rapidly identify and remediate threats to availability, security, stability, and performance. Proactive automated issue resolution helps to ensure that your environment is operating optimally to avoid problems and unplanned downtime.
2. Fast, easy deployment
Red Hat Enterprise Linux 8 includes several features to speed deployment and simplify adoption for non-Linux users. A single subscription and install repository for all types of systems streamlines purchasing and installation. A seamless, nondisruptive migration process for existing Red Hat Enterprise Linux deployments helps you upgrade more easily. Finally, an image builder tool lets you set up a standard system blueprint and create customized image files for multiple hypervisors, reducing the effort needed to deploy workloads across hybrid and multicloud infrastructure.
3. Enterprise application support
Red Hat Enterprise Linux 8 is a trusted, optimized platform for enterprise applications and critical databases —including SAP® HANA®, Microsoft SQL Server, and PostgreSQL — as well as machine learning workloads and popular independent software vendor (ISV) offerings. It also gives you access to and advocacy within an extensive community of leading partners, customers, and experts working to advance the components your organization needs.
4. Advanced security features
Red Hat Enterprise Linux 8 supplies security technologies, controls, certifications, and the ongoing support of the Red Hat Product Security team to help safeguard your organization. Additional features like system-wide cryptographic policies, new compiler flags, advanced auditing, and updated protocols further help to defend your business.
5. Consistency across clouds
Red Hat Enterprise Linux 8 delivers a consistent application and user experience regardless of the underlying infrastructure. Deploy current applications and emerging workloads across bare-metal, virtualized, hybrid cloud, and multicloud environments, knowing they will operate reliably.
6. Innovative container technologies
Red Hat Enterprise Linux 8 provides advanced, innovative container infrastructure and tools to simplify container development and deployment. It supplies a lightweight, open standards-based container toolkit with everything you need to get started. Red Hat Universal Base Images (UBIs) let you take advantage of the reliability, security, and performance of official Red Hat container images, even if you are not a Red Hat customer.
7. Open source innovation
Red Hat Enterprise Linux 8 introduces Application Streams, an improved method for delivering multiple versions of userspace packages. Application Streams delivers new tools at a cadence that makes sense for each component, so you can more easily access the latest stable versions of the open source programming languages, tools, and databases you need to be productive. Red Hat Enterprise Linux 8 also features a predictable, time-based release cadence that simplifies planning and scheduling for larger datacenter and system updates, upgrades, and transitions.
8. DevOps support
Red Hat Enterprise Linux 8 contains unified tools to help your team adopt DevOps methods, without requiring command-line experience. An improved management console features a web based, mobile-friendly graphical user interface (GUI) that simplifies operations and eases adoption for new Linux users. You can perform day-to-day administration tasks all from a single interface.
9. Accelerate your transition with expert services
Red Hat Services can work with you to accelerate your transition to Red Hat Enterprise Linux 8 and apply its capabilities to your own goals. Red Hat Training offers an updated curriculum as well as a new course to refresh experienced Linux administrators on new features and capabilities.
E-SPIN is active in consulting, supplying, training and maintaining Red Hat products for the partners, enterprise, government and military customers (or distribute/resell or bundled as part of the complete package) on the region E-SPIN do businesses. The enterprise range from university, telecommunications, government agencies, listed corporate, managed network services provider to security analysts and administrator / manager, risk and compliance auditor / manager, security consultants or Security Operation Center (SOC) / Security Information and Event Management (SIEM) applications, Vulnerability Assessment Center (VAC), Network Operation Center (NOC).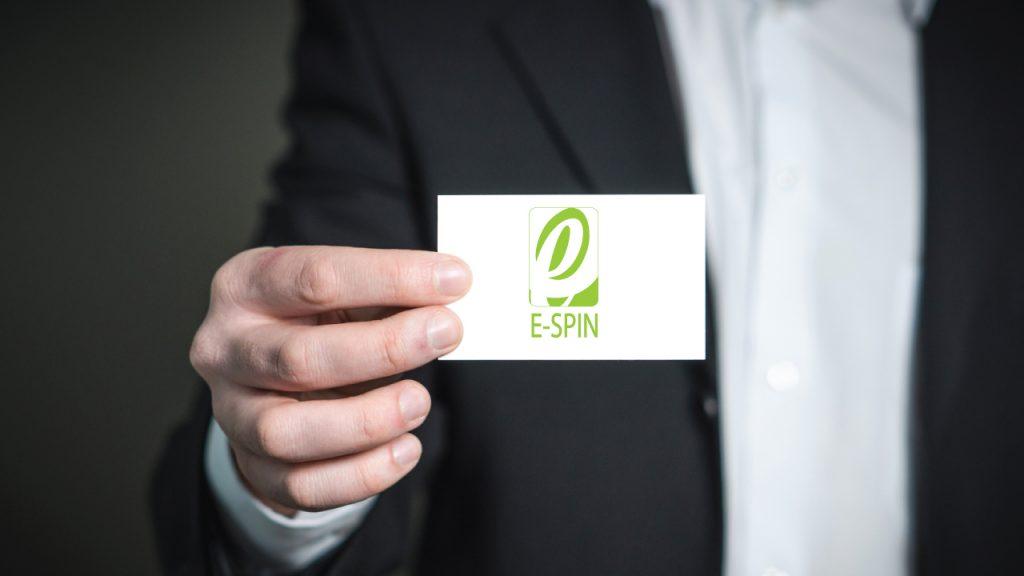 Please feel free to contact E-SPIN for your inquiry and requirement, so we can assist you on the exact requirement in the packaged solutions that you may required for your operation or project needs.