Why industry 4.0 matters for everyone, is the opening for this post. We know we are now in the industry 4.0 or transition over, depending on what kind of countries you are living in. Some people know in detail, some know the term but never bother to spend the time to fully understand it, its impact and what it matters to you. Industry 4.0 whether you are big global companies to small and medium enterprise or individual employed workers, no necessary work for factories, it universalizable applicable to all kinds of the job you are doing.
We are now in what the industry analyst terms I4 or Industry 4.0 or the fourth industrial revolution. As you can see from the below slide, it quickly sums up the key component that makes it drive it.
First industrial evolution we have the invented steam engine or water power that makes machine powered manufacturing replace raw labour for production. It followed with the second industrial revolution, fuelled by the railways, telegraph and electricity networks. Then we enter the third revolution or typically called digital revolution, as it is fueled by digitalization of computers and communications technologies, the Internet is the classic example that links the world and forms a digital economy. And we are now in the transition toward Industry 4.0 that is based on smart factory or almost everything with the term "smart", from the "smart sensor", "smart car" (autonomous self drive vehicle), Internet of Things (IoT), Machine Learning and Artificial intelligence (AI) and so on.
With smart factory that make use of all the smart technologies, machine to machine automation, lot of factory level workers whether you are experience or not, you are no really needed any more, this being feature in the latest modern smart factory setup to produce high end product and chipset, that so nano complex and only smart robotics can handle. As you can see from below picture, it can run without any workers, fully automated and running 24×7 and continuously without stopping.
The cyber physical system nature of smart factories will completely transform from the third industrial revolution which features computers and automation. As more and more smart sensors and IoT devices can be installed and provide machine to machine communication or get things done.
The massive misalignment of the excessive number of workers from traditional factories need to reskill and redeploy into doing something to deliver value added services, or else require layoff . On the other end, the services sector and industries that absorb manpower across so many industries are undergoing digitalization transformation. Lot of physical products are slowly replaced by the digital version of the product and make use of the internet to serve the market. For example, diminishing of the audio via the CD, video via the DVD/BD via internet streaming. Printing media replaced by digital magazines, books and news. Computer hardware and software virtualized and served via the cloud computing infrastructure.
As you can see, under the I4 era, you can not perform what you used to do in the past, since it does not carry any more value. For being employed for income, you need to acquire what the I4 era needed skills and competencies. This is why you will notice the high unemployment rate across the globe under the COVID-19 pandemic. And most of the workers that are laid off, will not be replaced, since most of the enterprise will adapt and accelerate cloud migration, downsizing and focus on digital business, and require only a smaller number of knowledge workers who can perform the needed tasks for tomorrow's world.
As you can see, under the I4 it unlocked some of the new growing area for those who are more likely to succeed if you are involved in and capable of delivering one of the related needed services, or product, whether as enterprise or as individual employed personnel.
As you can see from the above slide, we try to sum up where the industry 4.0 the areas and components you may need to make active effort to understand, acquired and know how it will help your enterprise employers if you are under employed, or as business enterprise, how can you deliver innovative product to better serve the needs with the trends that discussed so far.
A useful 4IR framework E-SPIN prepared for describe the cause and relationship in the diagram.
No enterprise can be immuned to change, innovation, constant adaptation for the changing world and market needs is the only way for all kinds of enterprise to continue to exist. E-SPIN will attempt to provide more series of specific content to address Industry 4.0, its areas, components, technologies, impact for the coming posts.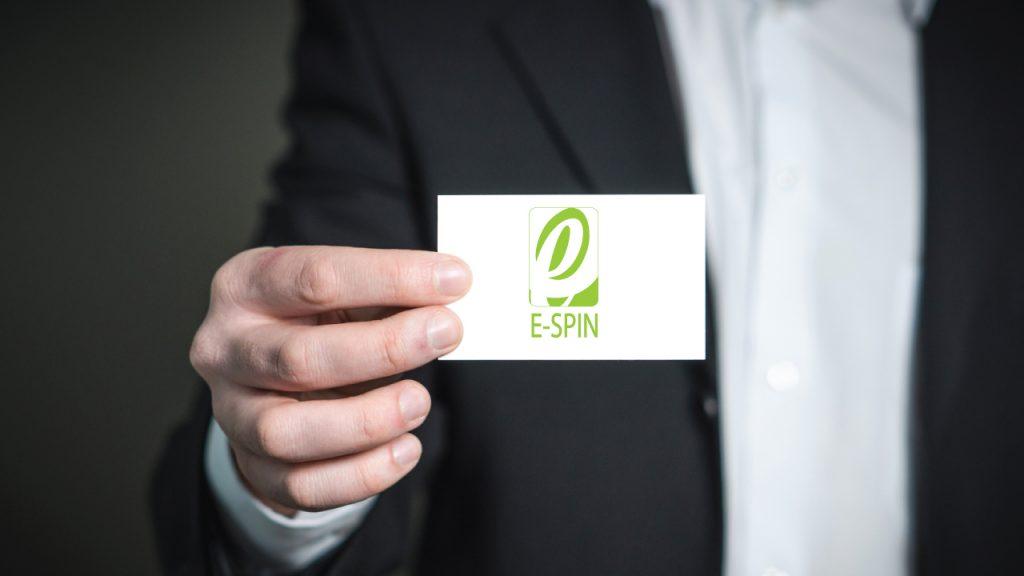 E-SPIN Group in the enterprise ICT solution supply, consulting, project management, training and maintenance support for multinational corporations and government agencies across the region E-SPIN do business. Feel free to contact E-SPIN for the various project engagement and consultancy, from transformation initiative in nature or point solution or specific product specific project requirements.