Paper planner is symbol of dated work practice? For the young generation where their entire life is grown up with the mobile phone, they do all their things via digital means, from mobile phone, tablet and laptop or desktop computer. The only generation most likely to adapt a pure digital solution for the lifestyle and workstyle.
Are using paper planner, notebook and journal to be dated or labelled as someone who is not able to catch up with the change in the world? This post is intended to discuss this, to bridge the best for both worlds.
Digital calendars such as Google Calendars or similar tools make it easy to put all the calendar and country holidays and whatever all in a single view. You can access it from any device and any place, this is a good approach for digital productivity.
But using the paper approach does not make you look dated, what matters most is what and how you use them to control your day. Most of the people are just living on a work day, rest day basis. No many have the life goals and work backward, and fill the mid range, yearly goal, follow with what need to do each month to accomplish the goals, and further divide and schedule them to carry out in the respective weeks, a project management approach.  For work weeks, schedule the most important tasks that matter most into your timeslot first, before letting it continue with the rest of the tasks you need to act on. In that aspect, paper planners due to involved physical writing make you much able to remember and check off to do lists at the end of accomplishing them. This spiral of rolling little accomplishments over the time makes it a very powerful process to self inspire to keep going and accomplish your life dream or goal, is similarly helpful for accomplishing work goals. It is helpful to leave physical evidence and supporting documents to let you seize up the progress. A lot of things, you can only manage by measuring it, and this is one of the good ways. This is why if you observe for those achievers in their life, somehow they are practitioners of handwriting or customised it to make it work for them.
The key to productivity is the holistic system approach  you can use for the management, plan, progress, check and control, review. Whether digital or paper based both can accomplish it. But be noted for the digital storage risk, it is efficient and space less, since all store in the digital, but the risk for something happening, your data will be gone forever. In that aspect, handwriting, once written down, whether in the paper or notebook, is always there and served as part of the historical record, until you physically throw them away for some reason.
Writing by hand with pen, ink and paper is an act by itself. Do not believe it? please do an internet search to see how people are handwriting and all the creative expressions by people how their imagination and use it for. It is typically classified as warm media, because you need to touch and they are physical there for you to touch and you can hold them, feel them, even you can flip and smell on them, if you are using special ink that has the flavour smell.
Digital writing, from both hand typing in the laptop or smartphone small display  or using digital pencil in tablet, all is classify as cold media, because they are only exist in the digital world, it do not exist in the physical world, unless you print them out, but that out of the topic we are discussed here.
Handwriting despite it is slow compared with two hand typing, but via the handwritten process you are also using the time to think and sort your mind, that different kind of the benefits you can not get from the digital typing writing. If you really want fast, just snap and scan, then perform OCR recognition, it instantly makes the digital text, it even faster than human typing. The reason to raise this point is to let you know, it always has advantages and disadvantages, what matters most is using both paper and digital in the right way. Technology will keep evolving to make our life easier but it is yet able to make help to automatically make your life and work with purpose, make each day and minutes count. You still need to have the time offline, and question yourself, what you need to go forward, said 10 years from now, and work backward. That planning process is very helpful in the handwriting process, as you need the time to sort out what you really need. Then for the execution, you can mix with digital and paper or whatever, what matters most is to apply digital transformation (DT) correctly in the right context.
For the business world, it is the same, it not able everything to replaced with digital, it about using the technology in the right way, enabling your company to do things you are no able to do in the past, for you to come out new innovation product to solve the world problem with your innovative product. Digital transformation, for speed, scale and scope, that component inside digital transformation. Once you get it right fundamentally which key result area (KRA) you want to commit with, then work backward. Set the target date for each step or milestone, apply project management and then work on them. This is the way a modern workplace should be focused on. Purely focus on how efficiently, no human can compete with robotics, they can work 24 hours a day, 365 days a year without stopping… so it matters for being effective that matters most. Focus on the strategic area worth addressing and mobilising organization resources to achieve it.
So, let's put the human invented paper planner, notebook, journals to work for your lifestyle and workstyle.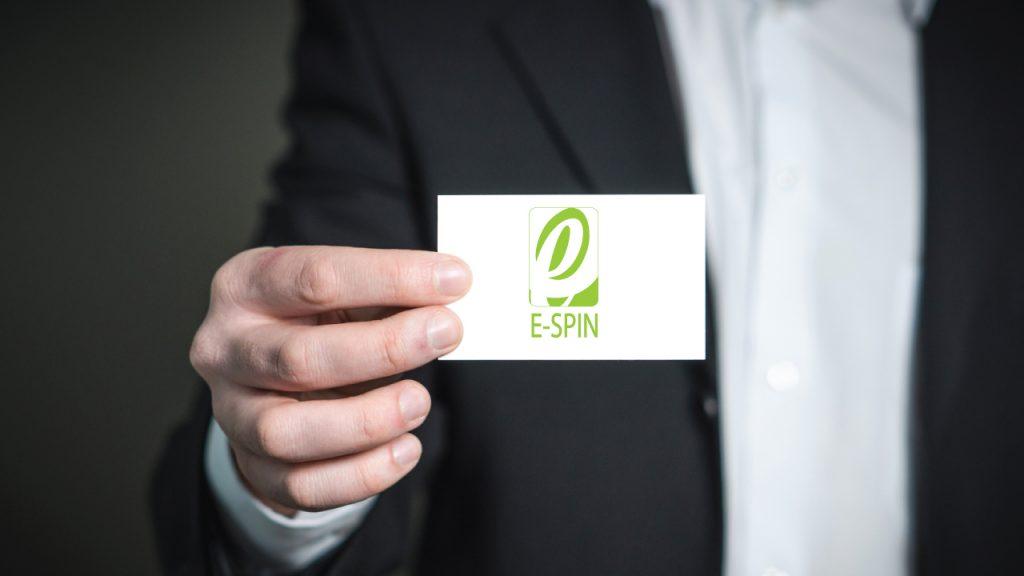 E-SPIN Group in the business of enterprise ICT supply, consulting, project management, training and maintenance for multinational corporations and government agencies, across the region E-SPIN did business. Feel free to contact E-SPIN for your project requirement or inquiry.